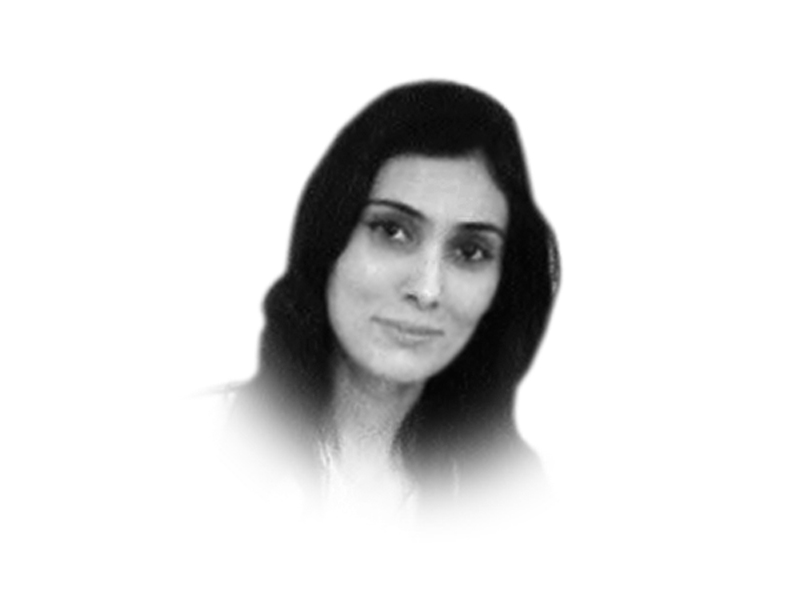 ---
This Saturday seemed like any other ordinary day to me and I continued my day as usual; the sky was not very clear but that thought was quickly replaced when the cool wind brushed against my face to make me feel like I was somewhere else. The weather forecasted that some areas in Karachi were in for heavy rainfall. I, however, conveniently chose to dismiss what I'd heard or read in the news and decided to manage my day just as any other, driving out with my mother for her routine dialysis.

After almost four hours, I was welcomed by all that I had been warned about — lightening, thunder, rain and water everywhere. On my way back from Saddar and onto the main Clifton Road I was extremely stressed with the massive traffic jam and the rising flood of dirty stagnant water. At this point I wondered to myself whether this was the same road I had crossed a couple of hours ago. Decorated shopping malls were strewn in garbage gushing forth with the water and polished cars were seen floating about idly in the water. All I wanted in that almost suicidal slow pace was a boat ride home.

While I was consoling my mother, who was becoming anxious seeing the chaos that encompassed us on the road, in the near distance I could hear a siren blaring continuously. There was an ambulance stuck in jam and it appeared that the only one bothered by the deafening sound was me. No one else seemed to be bothered. Being an emergency doctor I seemed to hear the siren louder than anyone else, perhaps because I hear it every day and also understand the alarming nature of such a call. My mind wandered to the patient inside the ambulance and how critical the situation may have been. Multiple scenarios flashed across my mind — cardiac arrest or even worse, some sort of organ failure post a bad fall or maybe the patient is already dead awaiting its final rites. After raking my mind for a while, I said a little prayer for whoever was in the ambulance.

What bothered me to no end was the fact that all my life, I saw my parents paying their taxes religiously and on time for the 'able' authorities to manage — water tax, property tax, drainage tax, electricity tax, etc. included. As law-abiding residents of the country, do we not even deserve even the most basic facilities?

The monsoon season has always been the cause of chaos in Pakistan. It is a season that comes every single year and yet, we go through the same mess each time. The rains have impacted the city so critically that even today, on Monday, the aftermath is clearly visible. The severe flooding in Korangi did not only render many people homeless but also cost the city a tremendous amount in infrastructure rebuilding. Main roads were blocked again and God only knows how many ambulances must have been stuck in the traffic.

It is a moment of shame that all the authorities, ministries and politicians should reflect upon. We need to learn how to prepare beforehand or else we will always be part of the 'modern slum' in the world.

Published in The Express Tribune, August 6th, 2013.

Like Opinion & Editorial on Facebook, follow @ETOpEd on Twitter to receive all updates on all our daily pieces.