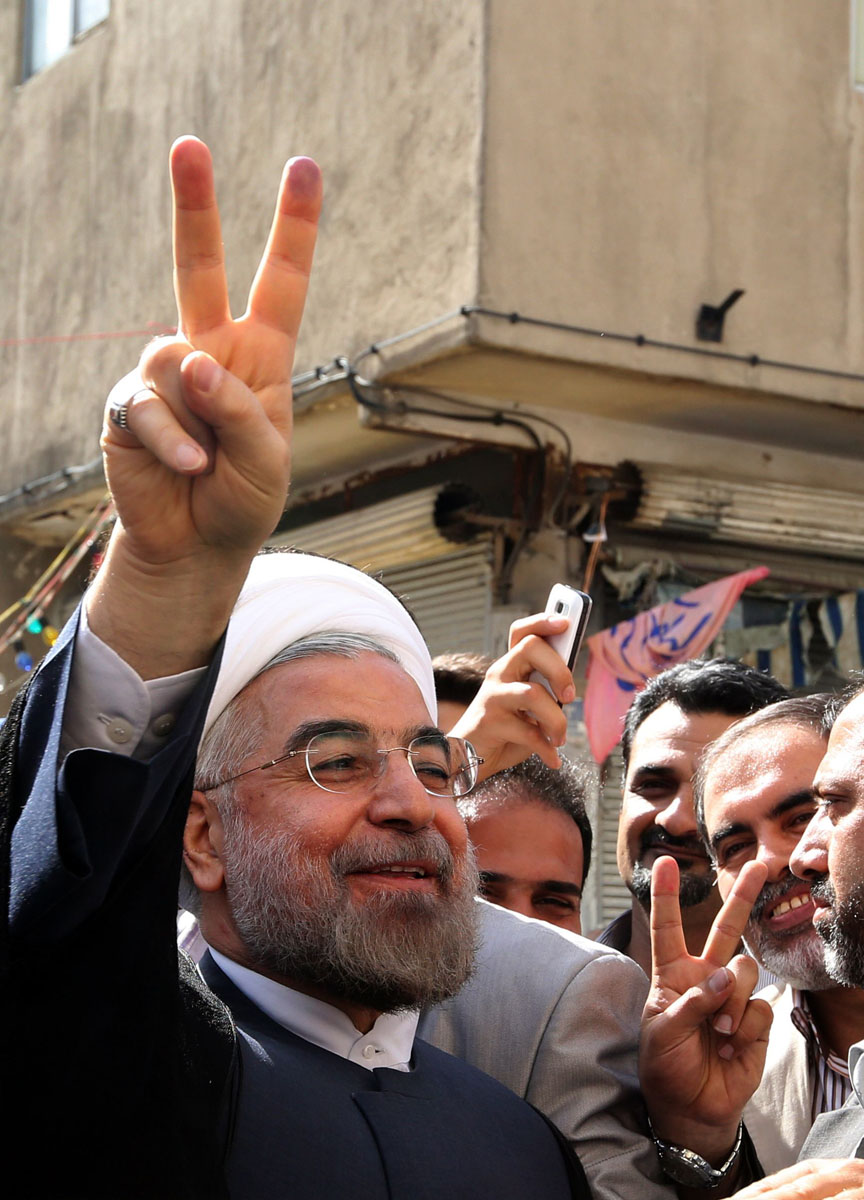 ---
TEHRAN: President Hassan Rowhani's cabinet lineup drew a mixed response from Iran's press Monday, with moderate and reformists papers hailing the team's breadth of experience while conservative outlets questioned the inclusion of "notorious" figures.

The male-only cabinet unveiled late on Sunday by the new president features experienced figures from across Iran's complex political spectrum.

It must be confirmed by the conservative-dominated parliament, a process that is expected to begin later this week.

Reformist paper Etemad headlined the item, "All of Rowhani's men", while in an editorial said the "proposed list envisions a promising future for the country".

Arman, another paper with ties to the reformists, hoped in an editorial that "all members of the government will get a vote of confidence," hailing the cabinet as "a coordinated, strong, efficient economic team" best placed to help overcome Iran's economic pain.

According to the reformist daily Shargh, the cabinet would however create both "satisfaction and dissatisfaction" for it represents a "non-partisan and moderate government" featuring figures from all political parties.

The moderate-conservative 7-e-Sobh daily predicted that beside one or two nominees with pro-reform tendencies, all members of Rowhani's announced team would be approved by parliament.

The hardline Kayhan daily however, criticised the nomination of certain "notorious" figures, in particular oil minister nominee Bijan Namdar Zanganeh.

"Is someone with many open cases for signing contracts that undermined (Iran's) interests able to take control of the sensitive and critical oil ministry," said its editorial.

Zanganeh, ex-oil minister during the presidency of reformist Mohammad Khatami between 1997 and 2005, was on the campaign staff for reformist Mir Hossein Mousavi, who unsuccessfully bid for the disputed 2009 presidential election.

According to conservative news website Jahan News, Rowhani's cabinet is the "oldest" government since the inception of the Islamic republic in 1979.

The cabinet presents no female nominee but Rowhani has appointed Parvin Dadandish as his women's affairs advisor.
COMMENTS
Comments are moderated and generally will be posted if they are on-topic and not abusive.
For more information, please see our Comments FAQ