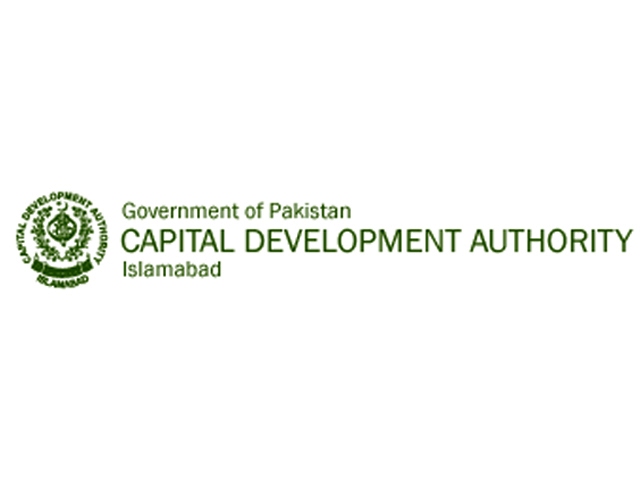 ---
ISLAMABAD:



After assuming the office around one-and-a-half-months back, on Sunday Capital Development Authority Chairman Nadeem Hassan Asif finally came up with a comprehensive stabilisation policy in the form of a Strategy Vision Paper.




Compiled in the light of experiences, observations and discussions during his tenure, Asif presented the paper --- mainly focused on confronting challenges and viable solutions --- while chairing the authority's board meeting at CDA Headquarters on Sunday.

It aims to restore the civic agency's deteriorating credibility by streamlining its affairs and computerisation of records, completion of stalled or delayed projects, initiation of much-needed but delayed projects of public importance, and restoration of the agency's financial health by carving out new resources, said a CDA spokesperson.

The Strategy Vision Paper encompasses four implementation priorities including restoration of the CDA's credibility, public welfare projects, enhancing organisational capacity and strengthening the financial health of the authority.




The paper provides for early completion of delayed projects on a priority basis including Park Enclave, development of Sector I-15 and Margalla Retreat in a transparent manner to reinstate hte authority's reliability among general public.

Initiation of public welfare projects including Bus Rapid Transit, rehabilitation of water and sewerage facilities, modern solid waste management systems, a workable rehabilitation plan for affected people of Islamabad, medical facilities, up-gradation of emergency service, Rescue 1122, establishment of recreational facilities, computerisation of land and DMA records, strengthening of the enforcement directorate and building control departments of the authority, and formulation and implementation of new and comprehensive HR policy.

The paper also provides for initiation of projects including Sector I-12, Sector F-12, Margalla Triangle, and issuance of bonds on priority basis.

While chairing the board meeting, the CDA chief asked all board members to submit their suggestions and recommendations on the paper within 48 hours in order to achieve the desired targets.

In order to ensure responsiveness to new opportunities and challenges, the chairman said that the Strategy Vision Paper would be revisited on a regular basis.

A press statement issued by the CDA quoted the chairman as saying that the Strategy Vision Paper would be used in aligning all municipal and planning decisions, continuous monitoring and evaluation would be done to achieve desired outcomes and good governance, transparency and accountability.

Asif said that CDA was a civic agency responsible for provision of quality services, redressing public grievances and development of the city with proper planning, all of which can be achieved by implementing the salient features of the paper.

He said that in order to restore credibility of CDA, completion of ongoing and incomplete infrastructure development projects would be the main focus. He said that public welfare projects would be completed within the stipulated time while the authority would also give focus to improve the entire working environment and personal development of employees with better and improved facilities.

The CDA chairman said we will also enhance the organisational capacity by aligning the legal, financial and technological framework of the authority to face challenging and changing economic conditions. To bring financial strengthening and sustainability to the authority, the Chairman CDA said that new and innovative projects would be introduced to generate continuous revenue streams to meet development and operational needs.

He said that formation of a CDA subsidiary company, development of new sectors and identification of new and innovative projects would be among the priorities in order to provide quality standards of living to the residents of the federal capital.

Published in The Express Tribune, August 5th, 2013.