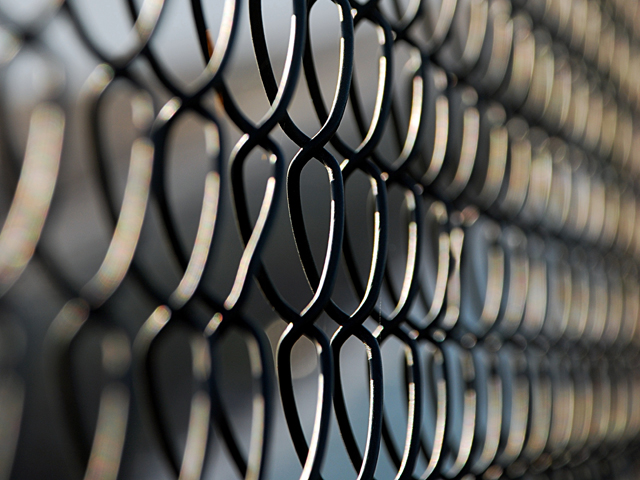 ---
LAHORE: Work has begun on the construction of a passageway from the lockup to the courtrooms at the district and sessions courts for the safety of under-trial prisoners following several violent incidents in recent months, The Express Tribune has learnt.

An eight-foot high wall running parallel to the boundary wall that the courts complex shares with the Government Printing Press building is to be erected.

This will serve as a six-feet wide passageway that only prisoners and their jailors will be allowed to use.

The passageway, being built on the orders of the Lahore High Court, is one of several security measures thought up by judicial, police and bar officials in the wake of attacks at the district and sessions courts.

On June 15, two brothers accused of murder were shot and killed inside the courtroom of an additional district and sessions judge in Lahore, and two brothers accused of murder were shot and killed at the Gujrat sessions court. In both cases, the shooters escaped unharmed.

Lahore High Court Chief Justice Umar Atta Bindial told reporters after the incidents that entry to the courts would be limited to "relevant people" only.

A few days later, two prisoners being led to a courtroom at the district and sessions courts in Lahore were attacked by their rivals with meat cleavers.

The other security measures to be taken include the expansion of the main gate on the Baba Ground side to give separate entrances to litigants and lawyers.

Another gate has been sealed, while tin sheets have been installed on top of the boundary wall.

At a meeting last month, police, judicial and bar officials decided also that officials of the Quick Response Force would be deputed in front of courtrooms dealing with murder cases; that five police turrets would be constructed around the courts complex; and a police post would be set up.

Published in The Express Tribune, August 5th, 2013.
COMMENTS
Comments are moderated and generally will be posted if they are on-topic and not abusive.
For more information, please see our Comments FAQ