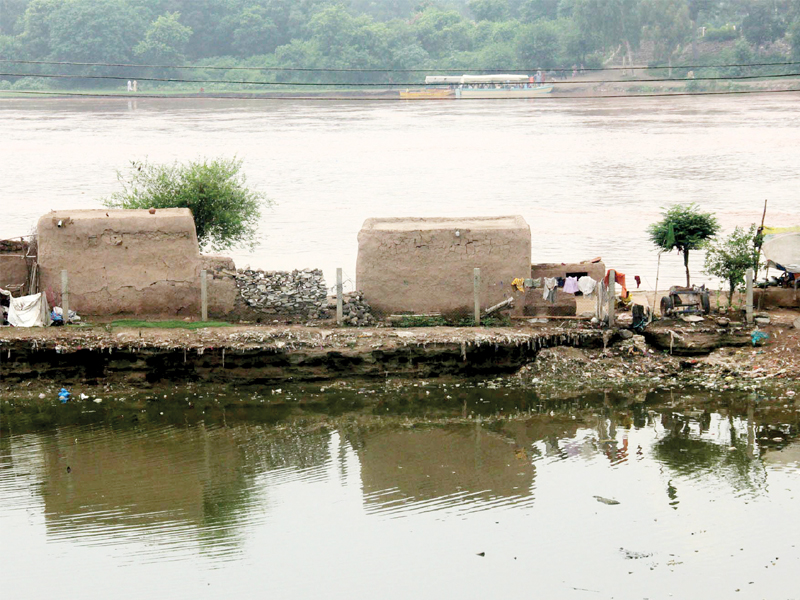 ---
LAHORE:



The city government on Sunday conducted an operation to remove gypsy settlements along the River Ravi in view of possible floods in the area.




The city government announced the decision late on Saturday after being informed by the Provincial Disaster Management Authority about the rising level of water in the river.

The operation to move gypsy settlements to higher ground, led by Civil Defence officials, was conducted on Sunday morning. No flood warnings have been issued for Lahore as the water is below the flood mark, the Provincial Disaster Management Authority said.

The district coordination officer directed civil defence officials to announce the shifting to higher ground in gypsy settlements on Saturday night.




A team of volunteers removed animals and tents to higher ground. Civil Defence Officer Qari Sher Alam said that the gypsies had settled in areas that could get flooded easily. "We had to relocate them," he said.

Coordination Assistant Director Nisar Ahmad said that River Ravi was flowing at around 50,000 cusec. The level for a medium flood is at 100,000 cusec. He said that the re-location was necessary in view of the monsoon season. "There is no threat of a flood in Ravi at the moment," he said, "But release of water from India can raise the water level suddenly, so we can never be sure."

Published in The Express Tribune, August 5th, 2013.