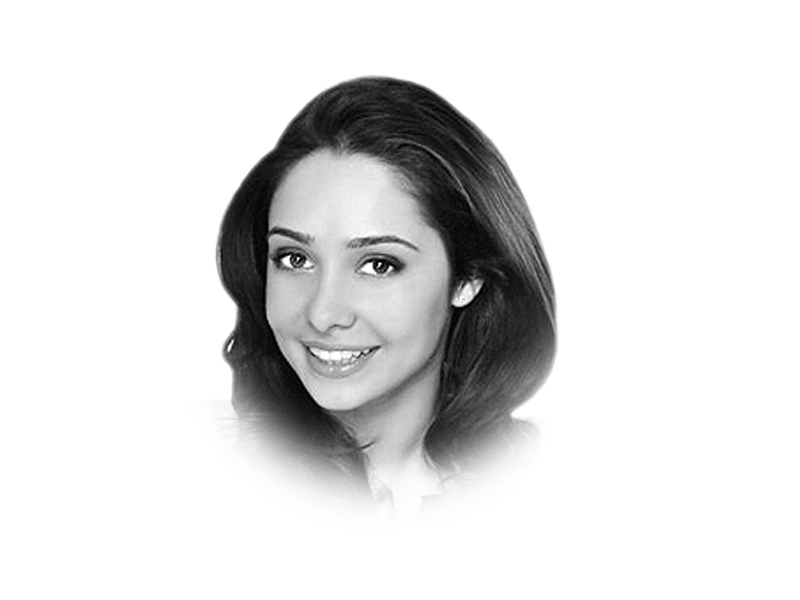 ---
Fasting is an integral part of any Muslim's belief system and one of the fundamental pillars of Islam. As a Muslim, I have always understood and respected that. However, I do have a problem with people using the Holy Month of Ramazan as an excuse for being dysfunctional.

On day three of Ramazan, I was on my way home when a crazy Prado driver almost ran me off the road. When I pulled over and asked him what was wrong, he started screaming that he was fasting and that he had to get to an iftari. I still can't understand why it was acceptable for him to drive like a lunatic. Whatever happened to respecting road rules and women?




On day seven of the Holy Month, I took my seven-year-old to a play date at his cousin's home. It was lunch time and the boys, being too young to fast, were hungry and wanted lunch. My cousin asked her cook to bring their food. She seemed very uncomfortable asking him and I asked her why. She told me to watch what would happen.

The cook staggered in looking like he was going to pass out at any moment. He then proceeded to slam the tray down and stumbled away. I asked my cousin what was wrong with him. Her one word response was, "Ramazan".

I understand that I'm speaking from a position of privilege but isn't it a cook's job to cook and serve food? I do a four-hour live transmission for iftar most days of the week. If I stopped giving 100 per cent at work, I would be out of a job very quickly. Where does our religion say that work can be ignored during Ramazan? I thought the precise idea was to continue regular life without food and water, not to slip into a coma.

More recently, I went to the bank to transfer some money between accounts and to withdraw some cash. The bank looked abandoned and the teller was sitting in his seat with his head down on the table, possibly snoozing. He was, at any rate, not happy about being bothered. However, since my car lease payment was due that day, I had no choice but to disturb him.

Please understand that I make this payment every month from the same bank and the same branch. I'm sure others do similar transactions too. And yet, it took me 45 minutes to get the gentleman concerned to do what normally takes 10 minutes. And if looks could kill, the one I got as I was leaving would have left me dead and buried.

To repeat, I don't want to sound like the Pakistani version of the French queen who told hungry Parisians to go and eat cake. I know I live a privileged life. At the same time, I work for a living and I spend my day with other people who also work for a living. My colleagues are thoroughly professional and their standards don't drop during the Holy Month. Where then do other people get the right to treat it as a 'National Go Slow Month'?

Before Ziaul Haq introduced the Ehteram-e-Ramazan Ordinance in 1981, people were free to eat in public and restaurants were free to serve them.

I don't dare suggest that we get rid of this law, but consider this: most people agree that 30 years ago, we were a more religious and less hypocritical people. What then have we gained by this? Given the behavior that I see around me, the answer is 'not much'.

We also need to consider the non-Muslim communities of Pakistan. Pakistani Christians and Hindus are so petrified of eating in public during Ramazan that many of them also fast, just for their own safety. What happened to equality and tolerance?

The point I'm making is this: please fast and be a good Muslim but not at the expense of others. Don't be sullen, don't drive in a blind rage and don't act like you are doing your employers a favour by working for them. Fasting is and should be a personal matter. Let's keep it that way.

Published in The Express Tribune, August 5th, 2013.

Like Opinion & Editorial on Facebook, follow @ETOpEd on Twitter to receive all updates on all our daily pieces.