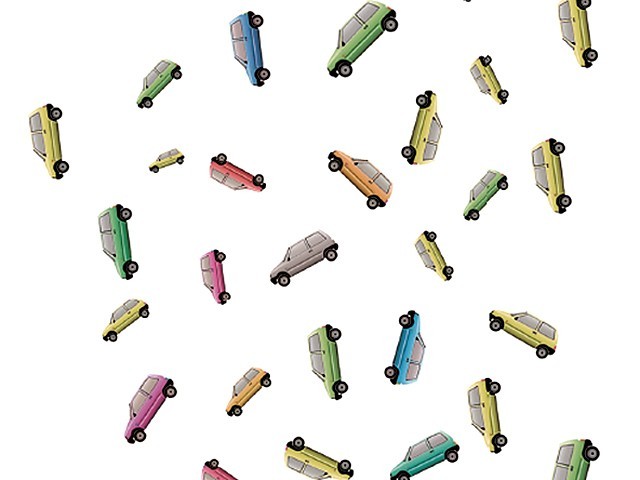 ---
KARACHI: Despite facing daunting challenges like influx of imports and drop in sales, all three leading car assemblers have consolidated their financial positions in the last fiscal year. Against all odds, auto industry is expected to further consolidate its earnings owing to improvement in car sales in the fiscal year 2013-14.

The outlook for the auto industry is positive, as analysts believe that sales are going to pick up momentum in fiscal 2014.

"With declining import of used cars since December 2012, one can expect local auto sales will post an increase of 10-15% by the end of the fiscal year 2013-14," Atif Zafar, analyst at JS Global Capital said.

Automakers say that more than anything else, their sales have been affected by the influx of import and that they do not expect any improvements in car sales unless the government reduces second-hand imports.




The local auto industry is relieved from the pressure of imported cars as sales of imports is continuously declining since the government reduced the age-limit of used imported cars to three years from five years.

After touching historic peak in fiscal 2012 to 55,000 units, imports in last fiscal declined to 45,378 units, down 21%.

Industry officials say that the stocks of imported cars are declining with every passing month and it will gradually reduce the pressure on sales of locally assembled cars. Imported second-hand cars, models younger than three years, are expensive and have limited sales volumes compared to four and five-year old models.

Another positive aspect for the local auto industry is the cut in interest rates owing to which banks are expected to increase car financing, thus improving locally assembled cars sales. But some analysts believe that banks are still conservative in lending and financing cars at higher interest rates (13-14%) that may not be able to give a big boost as expected to the local car sales.

Analysts say that the local auto industry has also benefitted on the back of depreciating Japanese yen against all major currencies of the world. They say that the yen has depreciated more than 16% against the rupee since October 2012, which has helped improve the quarterly reports of the local auto sector between October 2012 and March 2013. Improvement in margins of auto companies and better outlook attracted investors, which was reflected in share prices of all three companies as they rose sharply since the beginning of the calendar year at the Karachi Stock Exchange.

Pak Suzuki, the leading carmaker with over 60% market share, and Indus Motor were already in profit, while Honda Atlas Cars rebounded to profitability in the fiscal year 2012-13. Honda Atlas Cars that enjoyed record sales in fiscal 2013 is expected to continue enjoying good sales on the back of its recently launched models of Civic and City.

Locally assembled car sales declined significantly by 24% to 135,310 units in fiscal 2013, compared to 179,139 units in fiscal 2012. But this decline in sales was partly because local automakers failed in launching any new car in the economy segment – 1,000cc or below engine capacity vehicles.

Pak Suzuki and Indus Motor felt the heat as they failed to replace their economy cars like Suzuki Alto and Daihatsu Cuore that dented their overall revenues in the year. Resultantly, the vacuum created by the discontinuation of these two models in the first month of fiscal 2013 had been overtaken by imports of up to 1000cc engines.

Published in The Express Tribune, August 5th, 2013.

Like Business on Facebook, follow @TribuneBiz on Twitter to stay informed and join in the conversation.