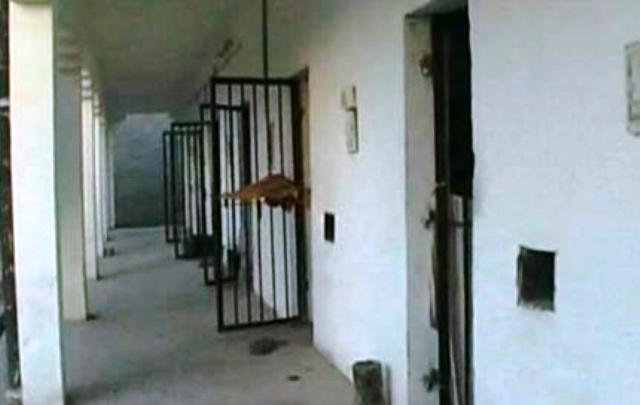 ---
ISLAMABAD:



The Khyber-Pakhtunkhwa government has started consultations to investigate possible 'rogue' elements who may have facilitated the escape of Tehreek-e-Taliban Pakistan (TTP) spokesman Adnan Rashid – the mastermind behind the recent attack on DI Khan prison – from Bannu jail last year.




Talking to The Express Tribune, a K-P minister said he found it astounding that Rashid was moved from Adiala jail to the comparatively vulnerable Bannu jail just days before the latter was attacked by over 200 TTP militants.

"We want to uncover why our intelligence and law enforcement agencies failed to respond when hundreds of gunmen attacked Bannu jail and freed several top militant commanders, such as Adnan Rashid," he said.

"We cannot keep our eyes closed… we will have to screen out rogue elements within our intelligence network," the minister asserted.

On the other hand, the director general of the Inter Services Public Relations, Asim Bajwa, said instead of shifting the blame of jail breaks on to other departments and agencies, the focus should be on improving the security of jails. However, he did not say why Rashid was moved to Bannu jail from Adiala jail.




According to the FIR of the Bannu jailbreak, 384 prisoners escaped from the prison after it was attacked. It stated some of them were 'most wanted' criminals. Police sources told The Express Tribune that 20 of the prisoners were on death row and were considered 'very dangerous'.

K-P police believes the main objective of the attack on the prison was to release Adnan Rashid. Referring to the statements of police officials regarding the Bannu jail attack, the minister said the only question the militants asked upon entering the prison's premises was "where is Adnan?"

In addition to his role as the TTP's spokesman, Rashid is also the chief operation commander of its 'Fidayeen' unit, which is tasked with carrying out attacks on jails to free the banned outfit's imprisoned members.

Rashid joined the Pakistan Air Force in 1997 and was subsequently arrested for attempting to assassinate then president Pervez Musharraf on December 14, 2003. Rashid was sentenced to death along with six other PAF officers. After being convicted, Adnan was confined at Adiala jail and briefly Haripur jail, before being transferred to the Bannu Central Jail. The reasons for this decision remains unknown.

Published in The Express Tribune, August 4th, 2013.
COMMENTS (1)
Comments are moderated and generally will be posted if they are on-topic and not abusive.
For more information, please see our Comments FAQ