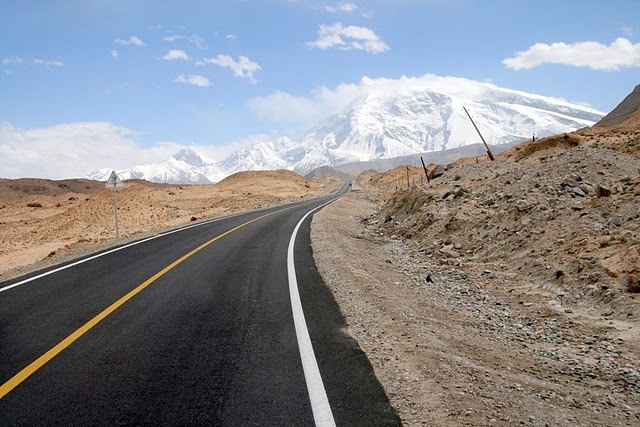 ---
GILGIT:



Landslides triggered by monsoon showers blocked the Karakoram Highway (KKH) at three places on Saturday, cutting off traffic between Rawalpindi and Gilgit-Baltistan.




The disruption came after the first monsoon rains of this summer brought relief from heat to residents in areas including Gilgit, Ghizer, Juglote and Diamer valleys. However, the rain also brought inconvenience. The inclement weather resulted in the cancellation of flights between Islamabad and Gilgit.

"Traffic between G-B and Rawalpindi is suspended due to blockage of the KKH," said a spokesman of the Northern Areas Transport Corporation (NATCO) – a government-sponsored transport company. "We hope it (KKH) will be open by tomorrow morning."

The traffic-heavy KKH was hit by a landslide at Tato Pani, and Goharabad in Diamer Valley after a heavy downpour drenched the region early Saturday. The highway was also blocked at Thalichi by a landslide.




According to passengers, vehicles have piled up in Chilas town, as people wait for the route to re-open to resume their onward journey. "I am stuck here as my flight got cancelled on Saturday and the KKH is blocked," said a tourist who arrived in Gilgit from Hunza Valley. "I hope the weather clears up tomorrow so I can continue my journey."

Meanwhile, a hailstorm damaged water channels in Chilas, disrupting power supply. The seasonal downpour has also hit the valleys of Niat Nullah, Goharabad, Birgand and the low lying Gaise area, washing away standing crops and flooding orchards and fields.

In Jutal, floods washed away crops and trees after lightning struck the village at approximately 2am. At least six houses were inundated by floods.

So far – with the exception of the upper valleys in Diamer district – Gilgit–Baltistan has not recorded any rainfall this summer. The meteorological department predicts a dry spell in the coming days.

Published in The Express Tribune, August 4th, 2013.