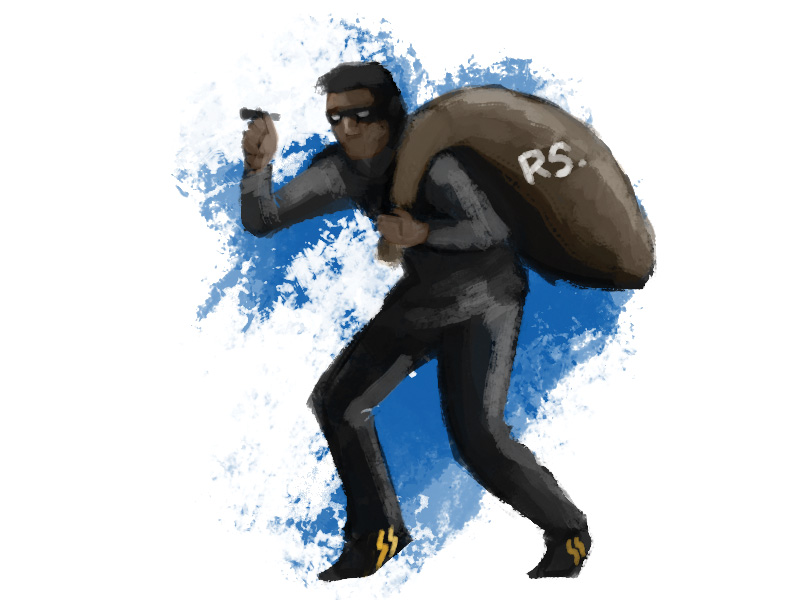 ---
FAISALABAD:



Three robbery suspects, including two women, were beaten up by citizens in Ghulam Muhammadabad.




Their fourth accomplice fled the scene.

Police said four armed people broke into the house of Zahid Imran, a trader, in Sultan Town and help up the family. They said while the robbers looked for cash and valuables, one of the family members managed to slip out and shout for help.

Some neighbours heard him and rushed to their rescue. They all gathered in front of the house. Some of them, who were armed, went inside.

Seeing the people gather outside, police said, the robbers tried to flee, but three of them were caught.

Police said the people beat up the three, later identified as Muhammad Shafqat and Nadia Bibi of Chak Jhumra and Sajida Bibi of Nishatabad. They identified their fourth accomplice as Muhammad Younus, a resident of Chak Jhumra.

By the time a police team, led by the station house officer, arrived at the scene, the people had tied the three robbers and had been kicking and hitting them with sticks, police said.

They were taken to a hospital, before being taken to the police station.

Imran, the owner of the house, told The Express Tribune that the women had knocked at his door and had introduced themselves as new neighbours.

"They said they wanted to talk to my wife so I let them in," he said.

As soon as they entered, he said, they pulled a gun at him. Two men followed them in.

He said his brother had raised an alarm to attract the neighbours.

Investigation Officer SI Muhammad Aslam Sabri told The Express Tribune that the police were looking for the fourth robber. He said those arrested had confessed to robberies in and around Faisalabad.

Robber caught in Gujranwala

In Gujranwala, a robbery suspect was beaten up by citizens before he was handed over to the police.

His three accomplices fled.

Residents of Khayali Town in Sabzi Mandi said they saw four men leaving a local politician's house. They chased the robbers and caught one of them. He was beaten up and forced to apologise on bent down knees and holding his ears. Some of the citizens threw shoes at him. Some said they had seen him the day before as a beggar.

He was later handed over to the police, who took him to a hospital. He was later taken to the police station. Police said they hoped to get information from him that would help arrest his accomplices.

Published in The Express Tribune, August 3rd, 2013.