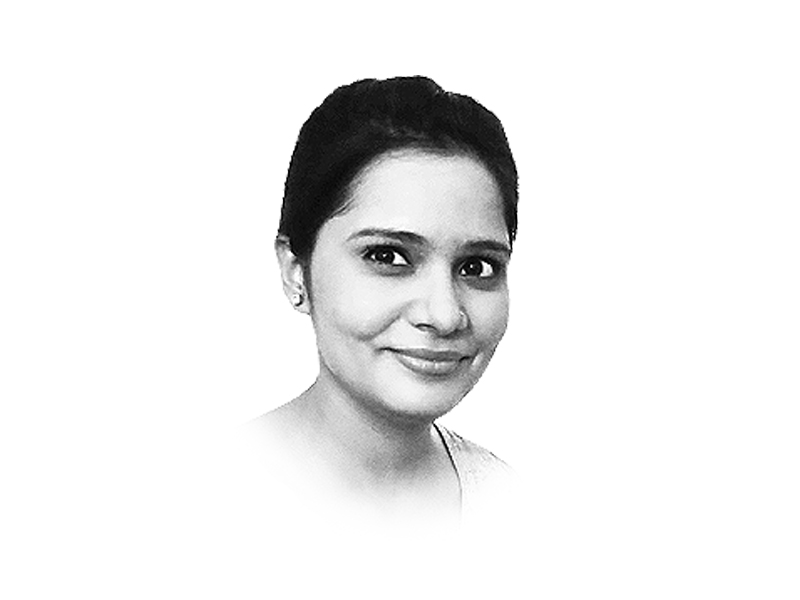 ---
Watching Malala Yousufzai's unconscious form being whisked away on a stretcher must have been one of the lowest points of despair in a decade littered with shattering events. To hear her voice ring out once again strong and clear, and blessedly familiar, was therefore an experience that words have tried to capture but failed.

The earnest confidence and sincerity with which she addressed the UN assembly — and which we have come to associate with Yousufzai, whether she speaks in English, Urdu, or Pashto — is the only part of the speech that we can be sure of as belonging to her. Its content is quite another matter since a speech for such a momentous occasion is likely to be crafted and vetted by multiple individuals. Though immensely moving, the address was not without contradictions.

A prominent part of the speech was the personalities Yousufzai named as the guiding lights of her struggle. It was an interesting hodgepodge of global and local heroes, but the logic behind the contextualisation of their influence was not always clear. While Gandhi Ji, Bacha Khan and Mother Teresa (incidentally a nun, rather than a political leader) are conceivably plausible enough candidates for imparting the "philosophy of non-violence", one is left rather confused as to what Mohammad Ali Jinnah's "legacy of change" was — the exact opposite of Martin Luther King's and Nelson Mandela's, alongside whom he was referenced?

The speech-writers' basic desire, it seems, was to team certain national heroes with some more prominent, globally-revered personalities, who have incidentally been either Nobel Peace Prize winners or nominees, much like the speaker herself. Even for those not bowled over by this aspect of the speech, the compulsions and temptations of writing for a diverse, global audience where the need to be coherent and convincing can sometimes be sacrificed to that of being representative, can be understood. The Punjab chief minister is quite right when he tweets that Malala's speech "seemed to be written for global consumption". It is another matter that learning to please, or at least, resisting the urge to deliberately offend, a wider audience, instead of a narrow and parochial clutch of traditional supporters, is an art that the new government might do well to cultivate in its speeches.

It was in relation to the Taliban and the issue of terrorism that Yousufzai made some of her clearest statements. She unequivocally condemned the Taliban as a terrorist group, the kind of categorical rejection that should not so significantly have become her responsibility had her elders shown greater willingness to shoulder it. And perhaps, the most critical statement of the entire speech, at a time when world leaders are debating terms for a peace with the Taliban, was: "A deal that goes against the rights of women is unacceptable". Let that fundamental demand register loud and clear.

That she publicly acknowledged the gift of the late Benazir Bhutto's shawl while making these statements was not without irony for many of Yousufzai's supporters, who called to mind the former prime minister's second term in office when she consciously supported the Afghan Taliban's creation and empowerment as a strategic asset. Yousufzai, who is reaping the legacy, would not have been born at the time. Today, her sentiments of compassion and forgiveness and disavowal of a desire to seek revenge against the Taliban who shot her do her honour as a Muslim and a human being. Yet, given her clear stance on terrorism, doesn't her rhetoric about non-violence (assuming that it is rhetoric), while no doubt establishing her own compassionate principles, only serve once again to muddy the waters about what tactics to use against the Taliban? Few Pakistanis evince a desire to let the Taliban run riot in their villages and cities, but we suffer from a lack of consensus about how aggressively to effectively counter their threat. Is a strategy of non-violence truly what is being recommended to us in this regard? Some years ago, a younger Malala spoke on television about what she would like to do if a Taliban accosted her. She visualised taking off her slipper and hitting him on the face with it, and telling him that what he was doing was very wrong. When the anticipated encounter did occur, there was no opportunity to act out this fantasy. The attack failed to take her life, but it did effectively ensure that their home would indefinitely be lost to a family who had so far resisted all pressures to move away from "my Swat".

Now, with her increased stature as an international symbol of resistance, Yousufzai will have a chance to make the kind of difference which other activists can only dream of. Being forced to live away from her country, though, she may also have to deal with the burden of legitimacy. Her lifestyle will come under even greater scrutiny and her organisational affiliations will be analysed from all angles. She will also face greater pressure from compatriots demanding that she openly take an independent line against the West on certain issues. Many of her supporters would have been far happier if she had also referred to American brutalities in Muslim countries in her speech and said "thousands of people have been killed in this war", instead of "…thousands of people have been killed by the terrorists".

This is a logical argument; but the question we must ask is whether all battles are this 16-year-old's alone to fight. Since we are so used to cutting off our nose to spite our face, this might be a difficult proposition; but perhaps now is the time to get out of the vicious 'we hate them, but we also hate you' cycle. The irony of Western actions is always appreciable, but we really would do well to also focus on our own backyard, and to summon the will to recognise a convergence of interests where there is one. Let us let Malala Yousufzai put "education first". Let us reserve our criticism for her proposed educational policies and let other Pakistanis fight for the other causes.

Published in The Express Tribune, August 3rd, 2013.

Like Opinion & Editorial on Facebook, follow @ETOpEd on Twitter to receive all updates on all our daily pieces.