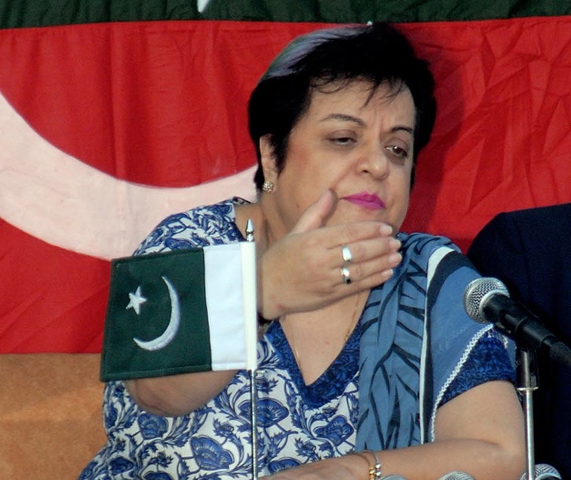 ---
ISLAMABAD: Pakistan Tehreek-e-Insaf (PTI) is going to issue a white paper on rigging in the May 11 general polls that will explain how final elections results were manipulated to achieve desired outcomes in over 35 National Assembly constituencies.

"The structure of (white paper) is written. We've been overwhelmed with documents and are now simply putting together these documents. It'll be completed next week," said PTI MNA Shireen Mazari.

Mazari is heading the committee that is preparing the paper that will expose how some politicians allegedly managed to obtain desired results in their respective constituencies on May 11.

Party leaders on Friday told The Express Tribune that documentary and visual proofs about mismatches in the results will be presented to both the Supreme Court (SC) as well as to the Election Commission of Pakistan (ECP).

The preliminary findings of the committee hold presiding officers and returning officers responsible for ignoring those allegedly involved in manipulating elections' results at various polling stations, they added.

"We have collected some 12,000 election-related complaints from across the country. We'll submit them to the apex court and to the ECP," said a member of the committee.

PTI leader Hamid Khan will produce these evidences to the apex court if the court takes the petition seeking probe into the May 11 polls' rigging. The party is also moving for an early hearing of the petition already filed with the court.

PTI Chairman Imran Khan had filed a petition with the apex court for investigation in the alleged rigging in the general elections. The petition also maintained that government machinery had also been used in 'carrying out the rigging'.

He was of the view that the ECP, after going through this paper, could announce reelections in several constituencies like NA-122 and NA-125 under the army's supervision.

PTI Chairman Imran Khan and senior leader Hamid Khan lost their seats to candidates of Pakistan Muslim League-Nawaz in Lahore in general elections.

Over two dozen polling stations witnessed a 200 per cent voter turnout against the total registered votes, he added.

The role of the caretaker has been pointed in the paper to be released in a press conference by PTI Chairman Imran Khan.

PTI leader Shahzad Waseem was of the view that the team's major focus remained on the alleged rigging in hundreds of polling stations in interior Sindh including Karachi, and in Lahore.

A chunk of complaints had been received at offices in Karachi and Lahore where several polling stations were not directly under police control, he added.