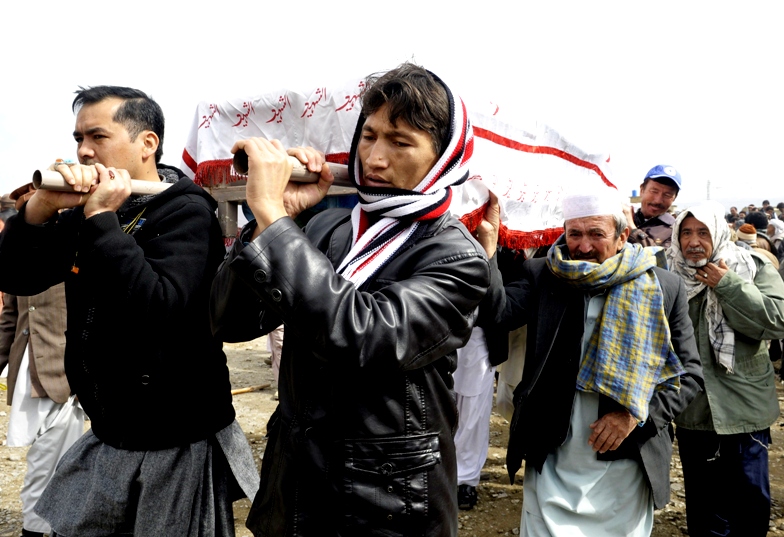 ---
BAHAWALPUR: The Shia Council's Divisional President Sheikh Manzoor Hussain and his younger son Haider Ali were killed as a result of  firing in Rahim Yar Khan on Friday. 

Hussain was leaving his house in Umar Block, Abbasia Town, Rahim Yar Khan with his son for participating in a rally led by Haidri Trust on 'Youm-e-Quds' when six riders on two motorcycles started firing on them just as they were about to enter their car.

Hussain and his son were seriously injured as a result and were brought to Sheikh Zayed Hospital, where both eventually succumbed to their injuries.

The bodies of Hussain and his son Ali was brought to Langar Hussaini where a large number of people had gathered protesting against the incident and the attitude of the police.

Members of the Shia Council led a protest rally against the killings, closing down the Emergency Ward of the hospital, along with several business centers in the city and damaging private property in retaliation. Stalls at the Ramazan Bazaar near Melaad Chowk were also burnt.

Shops, banks, petrol pumps and other business centers were closed due to the law and order situation in the city.

DPO Sohail Zafar Chatta arrived at the hospital with his police squad to restore peace in the area.

The police has also established the check posts throughout the city to increase security measures.

Hussain and his son's dead bodies have now been shifted to his house, sources revealed.

Chatta said that they had called the rangers to counter the situation in the city. He added that entry and exit points of the city had been totally closed due to the incident.

He said that no arrests had been made yet, but the police was investigating the matter closely so that murderers of the Shia leader and his son could be arrested.