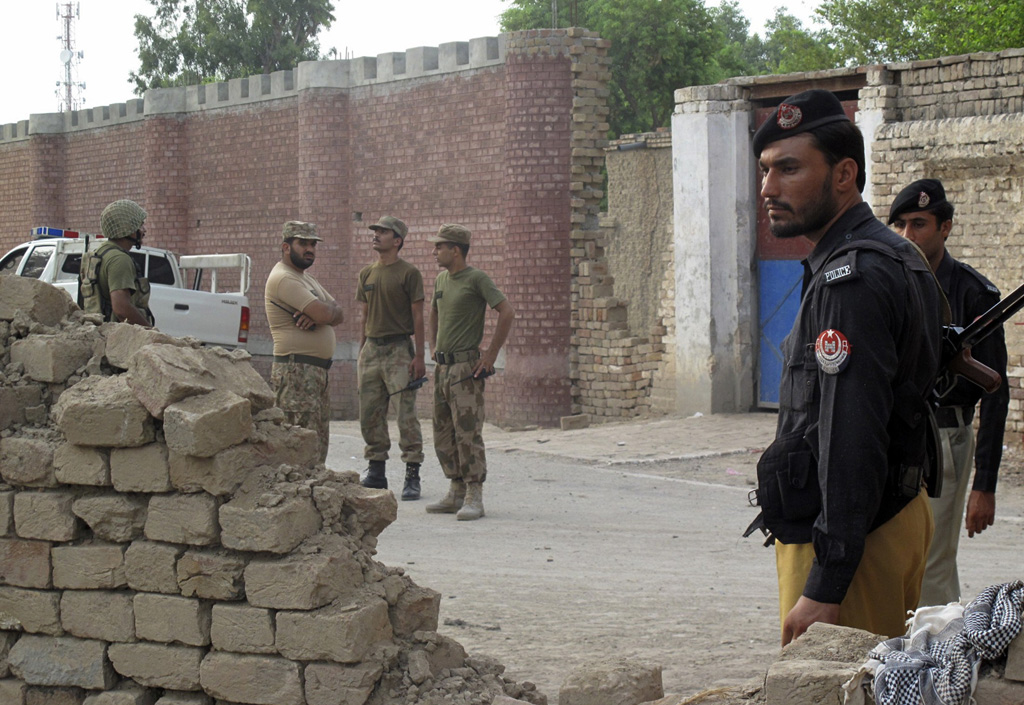 ---
DERA ISMAIL KHAN:



Authorities in the Dera Ismail Khan central prison not only had prior information of a possible jailbreak attempt but had also requested military and police reinforcements, said ex-superintendent Ghulam Rabbani on Thursday.




"I had informed the high ups in government and requested for additional deployment of Pakistan Army and Police at the prison to combat the expected attackers," said Rabbani.

But he said the higher ups ignored his appeal.

Just 11 policemen were present to defend the prison against the attackers who numbered 150, according to him. These policemen also had limited ammunition and weaponry. "Despite that they managed to keep the attackers at bay for one hour," Rabbani said.

Rabbani pointed out that a meeting had even been held in which district officials and the commissioner had been informed about the threat of an attack. "But when the attack took place, no one came to our rescue," he lamented.




Asked to comment on reports that jail policemen showed cowardice and failed to stop the attackers, Rabbani told The Express Tribune that those policemen, who were without arms and ammunition, had the right to hide and protect themselves. "All the police personnel at the prison were not armed and the police fought with limited resources."

The provincial government earlier suspended Ghulam Rabbani and appointed Bin Yameen Miankhel in his place.

At the same time, Adviser to the Chief Minister for Prisons Qasim Khan visited the DI Khan Central Prison and termed the incident a result of the negligence of DI Khan Police during an interaction with the media.

He said the Khyber Pakhtun­khwa government had taken serious note of the incident and an inquiry was under way. 'However, the Chief Minister Pervaiz Khatak has not been able to visit DI Khan Prison due to bad weather," Qasim added.

Published in The Express Tribune, August 2nd, 2013.