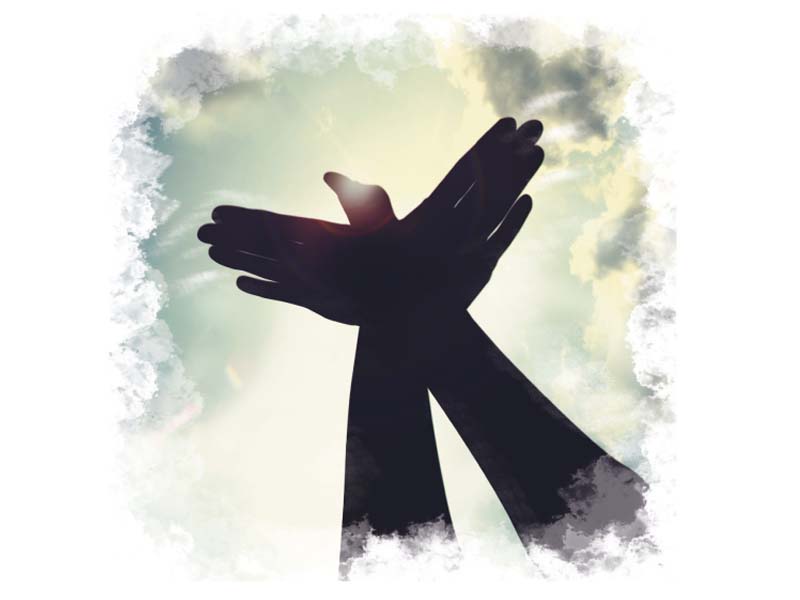 ---
ISLAMABAD:



For Sakeena, 27, there is no looking back. Here's a woman who has defied all odds, who stands shoulder-to-shoulder with everyone else, as an independent member of society.




"As a crippled person, I would previously spend all my days lying around, watching television or sleeping," she says quietly. Then, one day, I said to myself 'I want to work'. That's exactly what I did."

A dedicated journey

Today, Sakeena works at an international fast-food chain. One of her duties is to greet customers – something she never would have thought herself capable of doing.

"After matriculation, I was discouraged to apply for an Arts course at a recognised national college because, apparently, I did not 'fit in' with the rest of the students," she recalls. "When I resolved to work, my parents were the first people to encourage me. They helped me attain my BA privately at home and invested in my love for art. I immersed myself in colours and pastels – all designs you see around me, the sheets, the cushions, are my work."

Sakeena didn't stop there. She found out about the Vocational Training Programme being offered at the Directorate of Special Education, and didn't hesitate in enrolling.  The six-month-long programme for youth with disabilities or facing barriers to employment, ages 15 to 30, opened new doors.

"By attending workshops, youth are able to obtain certifications in useful vocational areas" says Sakeena. "Then they can work for an employer in their area or be self-employed. Directorate of Special Education also helps in placing graduates with different employers."

Staggering statistics

One out of every six people in the world — or around 1 billion people—have a disability. Between 785 and 975 million of them are estimated to be of working age, but most do not work. While many are successfully employed and fully integrated into society, as a group, persons with disabilities often face disproportionate poverty and unemployment.

The 2011 Pakistan Census Data has not yet been released, but data from the UNDP 2011 Human Development Report estimates the current country population as 176.7 million. The last Pakistan Census, in 1998, stated a disabled population of 2.54%.

A difficult battle

Despite Sakeena's success story, the battle for full recognition of the right of people with disabilities to work and vocational training is far from won. Admittedly, some headway has been made, but much needs to be done before handicapped persons can benefit from equality of opportunity.

Employment is at the core of social cohesion, considerations of personal independence, self-edification and self-esteem. In seeking work, disabled persons must contend with specific prejudices that further compound difficulties of finding, keeping or returning to a job.

Prevailing attitudes towards disability are that it is "the will of God" or supernatural forces, either as a test or as punishment for sins previously committed. This, along with the perspective that people with disabilities create a "social burden", leads to significant stigma in Pakistan.

In unison

Dr Shahbaz Ranjha, director coordinator, Directorate Special Education and renowned speech therapist, acknowledges that rehabilitation of persons with disabilities is only possible through involvement of all segments of society.

"Civil society and the corporate sector have to come forward and play a pivotal role for the realisation of the rights of one of the marginalised segments of society," he says.

Sakeena agrees. Since her first day of work, she has basked in the glow of her decision.

"I have a great boss and friends who help me out when I need it. I get a pick and drop, too," she says happily. "In fact, I have everything I want."

Sakeena's manager, Abdullah, feels the same way.

"Sakeena started off doing simple tasks in various departments, and has progressed very quickly," he states. "She is willing to work wherever she is needed. Honestly, she is very capable and absolutely wonderful."

Published in The Express Tribune, August 2nd, 2013.