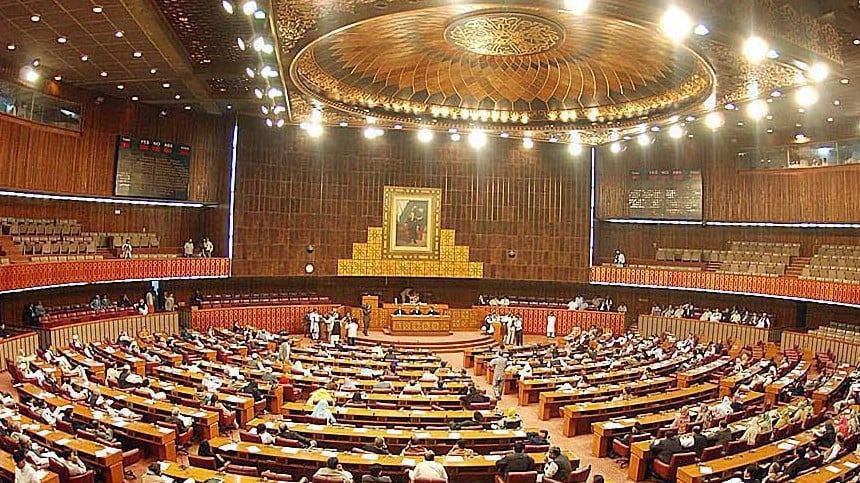 ---
ISLAMABAD:



Civil society members have expressed serious reservations over the government's decision to merge the Human Rights (HR) and law ministries.




Addressing a press conference at the Islamabad Press Club on Thursday, the members said the decision would have adverse effects on the state of human rights in Pakistan, where "hundreds of cases are registered and quickly neglected by the government on a daily basis".

Abolishing the ministry would hinder the process of achieving peace and development in the country, they added.

Strengthening Participatory Organisation Chief Executive Naseer Memon said that as the two ministries' mandates are in direct conflict with each other, they won't be able to perform their respective functions independently. The Law ministry's mandate includes representing the state in court cases pertaining to human rights violations, whereas the HR ministry is expected to redress victims' grievances and safeguard their rights, he added.

National Commission on the Status of Women member Nasreen Azhar said the merger would see women's issues put on the backburner, while non-Muslims, children and the youth would also be getting scant attention.

Women's rights activist Arifa Mazhar told The Express Tribune that around 7,000 cases of violence against women have been reported in the media, while countless go untold.

Similarly, civil society experts have said that over 3,000 child abuse cases are reported in the media every year.

"The establishment of an independent commission for children's rights issues still remains a dream," said child rights advocate Safdar Raza.

After the HR ministry's establishment, Pakistan was granted membership of the UN Human Rights Council.

As a UN member state, Pakistan accepts the UN Charter and Universal Declaration of Human Rights and also adheres to several human rights conventions.

One of the ministry's primary functions — to align national laws, regulations and practices with those dictated by the country's international human rights agreements — will now be adversely affected.

Acid Survivors Foundation Chairperson Valerie Khan said that around 200 acid attack cases were reported last year, but added the number discounts the number of unreported incidents. The merger is likely to impact the welfare of these victims, who would have been guaranteed assistance under the HR ministry's special support scheme acid attack survivors.

As a result of the merger, both the National Assembly and Senate's standing committees on human rights will stand dissolved.

Published in The Express Tribune, August 2nd, 2013.
COMMENTS
Comments are moderated and generally will be posted if they are on-topic and not abusive.
For more information, please see our Comments FAQ