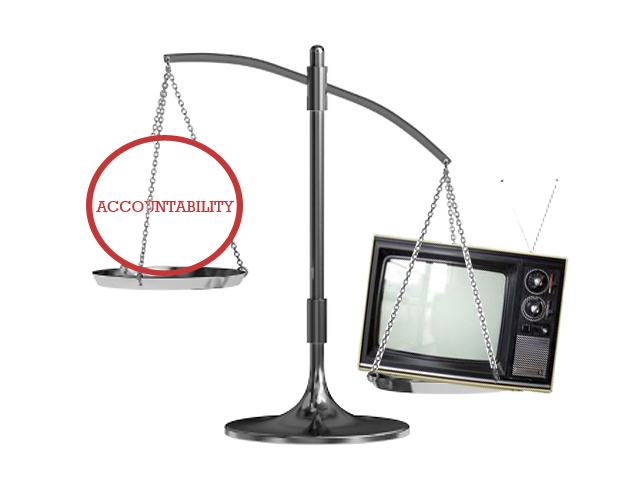 ---
ISLAMABAD:



The development of new methodologies to measure current trends and indices on media ethics and rankings is jointly being undertaken by the International Islamic University and Mishal Pakistan.




The Media Credibility Index (MCI) will be supervised by the university's department of media and communication studies and measured against international benchmarks.

Mishal Pakistan is a partner institute of the Global Competitiveness and Benchmarking Networks of the World Economic Forum. Mishal assists the forum in creating soft-data on Pakistan, identifying competitive challenges in Pakistan.

"There is an urgent need for the Pakistani media industry to come up with an innovative methodology, which can complement current trends and establish authenticity of content on the basis of credibility, reliability and creating news on a daily basis," said Dr Zafar Iqbal, head of the media department at the university.




He said the department has been envisioned as a centre of excellence for promoting media and communication studies in the country. "We aim to make it useful for media professionals, academic scholars, researchers, NGOs, policy makers and regulators," he said.

Mishal Pakistan Chief Executive Officer and MCI Editor Amir Jahangir shared that the index utilises a qualitative empirical evidence-based approach to measure the credibility of professionals through an extensive analytical observation process across six pillars of credibility. These pillars consist of professionalism, accuracy, balance, timeliness, ethics and fairness.

Codes of ethics framed by Pakistani media groups have also been incorporated in the index against which media professionals will be measured.

The MCI will assess media discourse and credibility of current affairs content in the country. This extensive study entails 35 current affair programs run on mainstream news channels in Pakistan.

Published in The Express Tribune, August 2nd, 2013.
COMMENTS
Comments are moderated and generally will be posted if they are on-topic and not abusive.
For more information, please see our Comments FAQ