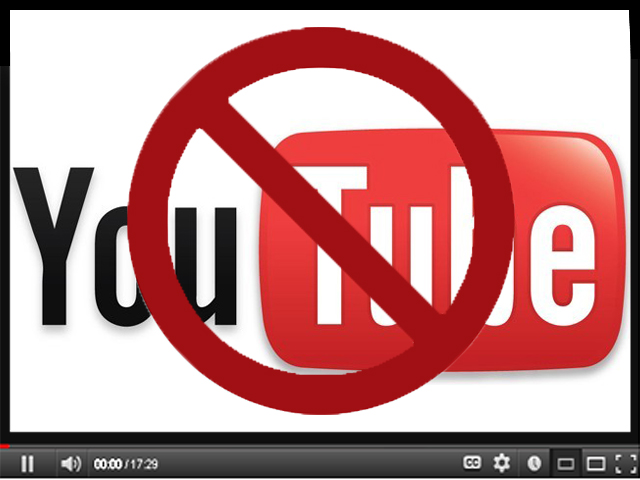 ---
PESHAWAR: YouTube cannot be reopened unless a mechanism is adopted to permanently block blasphemous material on the website, the Ministry of Information Technology informed the Peshawar High Court (PHC) on Thursday.

A Peshawar High Court division bench comprising Justice Mazhar Alam Miankhel and Justice Malik Manzoor was hearing a petition filed by Mina Muhibbulah Kakakhel challenging the ban on the video-sharing website.




YouTube was blocked in September 2012 by former prime minister Raja Pervez Ashraf after the trailer of a blasphemous film, titled 'Innocence of Muslims', sparked outrage and violence among Muslims across the world.

The ban remained in effect after Google refused Islamabad's request to take down the video.

Later, Advocate Kakakhel challenged the ban and argued before the PHC that students have been facing immense problems while searching for academic content and requested the court to direct authorities to filter all blasphemous material and reopen the site.

During the case hearing, the bench was informed the ministry has been devising methods to stop such material from being uploaded to YouTube as it "hurts the public's sentiments resulting in countrywide protests".




The bench, however, was informed that unless a solution was found, the ministry will not unblock YouTube.

Deputy Attorney General Iqbal Mohmand told the court that the Pakistan Telecommunication Authority and information technology ministry have submitted written replies, while the interior ministry was yet to respond.

The court then asked the petitioner to file a rejoinder to the PTA and IT ministry's replies and adjourned the case hearing.

Earlier, the court had maintained that if PTA lacked experts, there was no reason why experts from other countries could not be asked to block blasphemous material before it is made accessible to the general public.

Published in The Express Tribune, August 2nd, 2013.