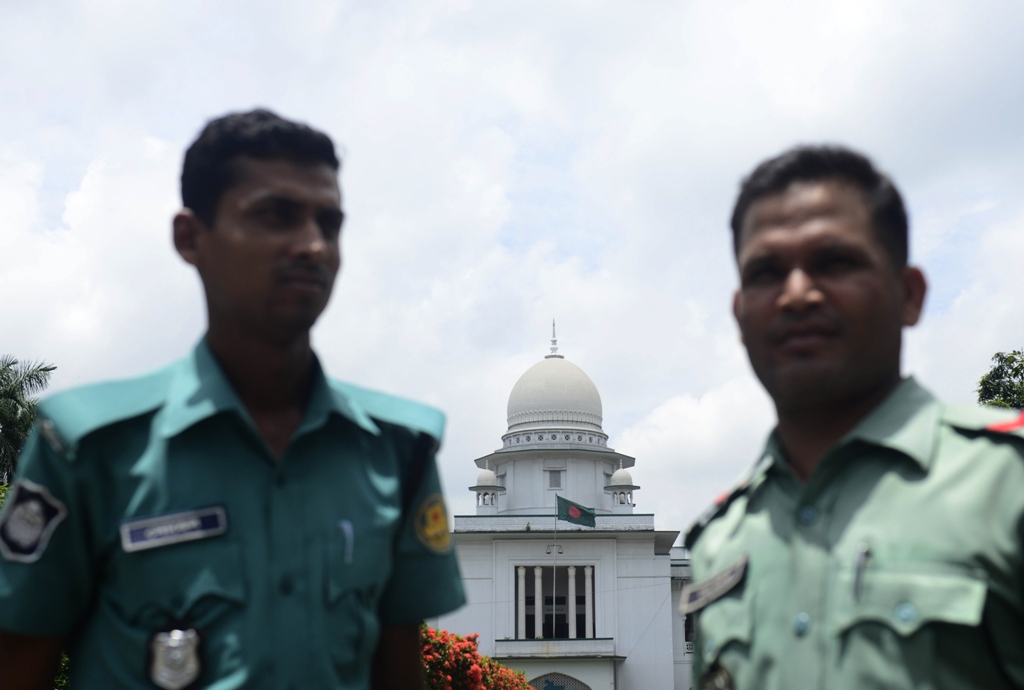 ---
DHAKA: Bangladesh's Muslim party was banned from contesting next year's election on Thursday when the high court ruled that Jamaat-e-Islami's charter had breached the country's secular constitution.

"It is hereby declared illegal," said Moazzem Hossain, the chief judge hearing the case amid tight security outside the courthouse in Dhaka.

A lawyer for the Bangladeshi election commission, which oversees preparations for elections due next January, said the ruling meant that the Jamaat could not field candidates.

"As a party, Jamaat's registration with the election commission is declared illegal, with the consequence that they cannot contest the election as a political party," Shahdeen Malik told media.

"The party can still carry on with other political activities. If it amends its charter to bring it in conformity with the constitution and reapplies for registration, it can be re-registered," Malik added.

There were fears ahead of the ruling that it could trigger fresh protests by Jamaat supporters in the politically volatile country, already reeling from violence over war crimes verdicts passed on Jamaat's top leadership.

Police and members of the elite Rapid Action Battalion were deployed outside the court in central Dhaka but there were no immediate reports of violence.

The ruling comes after a leading Sufi group, which practises Islamic mysticism, filed the public interest litigation in January 2009 seeking to scrap Jamaat's registration.

Secular protesters have long demanded that Jamaat be banned for its role in the 1971 war.

Top Jamaat leaders are being tried for crimes during the war and four of them have been sentenced to death for murder, mass murder, rape and religious persecution.

Protests over the verdicts have sparked violence that has left at least 150 people dead during street clashes with security forces, Human Rights Watch said in a report released Thursday.

Jamaat says the trials are a sham aimed at eliminating the party, which is a key opposition force.
COMMENTS (99)
Comments are moderated and generally will be posted if they are on-topic and not abusive.
For more information, please see our Comments FAQ