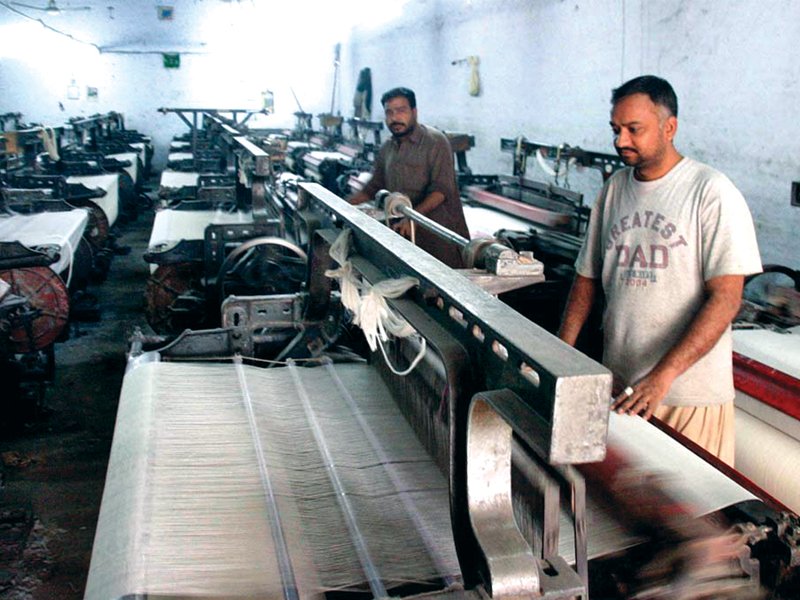 ---
FAISALABAD:



The power loom workers' unions have decided to launch a protest from July 4 following the failure of parleys with power loom owners for raise in wages.




Power Loom Workers Union district president Nadeem Ahmad Bawa told media persons on Sunday that the Power Looms Workers' Union will launch a protest and that the Labour Qaumi Movement, the Pakistan Muslim League-Nawaz Labour Wing and the National Labour Federation (Power Looms Wing) would join them.

He said, "We have given the power loom owners till July 3 to raise our wages. Otherwise, protest rallies and processions would be taken out on July 4."

Also on July 4, a sit-in would be staged in front of the Faisalabad Press Club and future strategy announced, he said.

"If the power loom owners do not respond, we will lock out the factories and broaden the scope of our protest", he warned.

On Saturday, negotiations for a raise in wages between power loom owners and workers ended unsuccessfully, as the factory owners refused to budge.




Power Loom Workers Union district president Nadeem Ahmad Bawa, general secretary Haji Muhammad Aslam Wafa and Labour Qaumi Movement's Ashfaq Butt, had arranged the parleys. Haji Nazeer Ahmad from the Sadhar sector and Nawaz from the Ghulam Muhammad Abad sector represented the power loom factory owners.

Bawa said, "We demanded a raise in wages in line with the policy announcement in the budget speech. We also asked for social security and EOBI (Employees Old-age Benefit Institution) cards, but the loom owners' representatives showed no flexibility."

He said the workers' representatives had asked for revision in wages that was their legal right. "We shouldn't be denied this right, but the loom owners have been adamant. They want us to work for less than the minimum legal wage," said Bawa.

The workers have been facing severe financial problems due to inflation, he said. "Power outages have worsened the situation. Our families are on the verge of starvation," he said. The government had announced a Rs10,000 minimum wage for workers in the budget, but the loom owners had refused to comply, he said. Jatt, from the Ghulam Muhammad Abad sector, said, "The loom owners are facing equally hard financial problems due to the price hikes, taxes and power outages."

"How can we afford to raise the labourers' salaries?" asked Jatt, "If the government wants us to raise their wages it should control inflation and provide us some incentives to do so."

Published in The Express Tribune, July 1st, 2013.
COMMENTS
Comments are moderated and generally will be posted if they are on-topic and not abusive.
For more information, please see our Comments FAQ