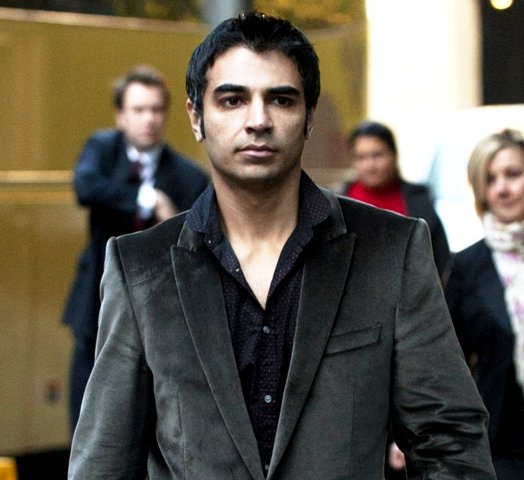 ---
LAHORE: Former Pakistan cricket captain Salman Butt has for the first time publicly admitted to and apologised for spot-fixing, two years after he was found guilty of the offence.

Butt, along with fast bowlers Mohammad Asif and Mohammad Amir, was banned from the sport by the International Cricket Council (ICC) in 2011 after being found guilty of deliberately contriving no-balls in return for money during the Lord's Test against England the previous year. The trio and their agent Mazhar Majeed were also jailed by an English court in 2011. The players were released last year.

"I apologise to the nation and all the fans who have been hurt by the spot-fixing case," Butt told a press conference in Lahore.

Butt received a 10-year ban, with five years suspended, for his role in the scam. Asif was barred for seven years, with two suspended, while Amir got five years.

In April, Butt and Asif lost their appeals to the Swiss-based Court of Arbitration for Sport, and the ICC urged the players to accept their guilt and start rehabilitation. Amir had not appealed after pleading guilty before the UK court in 2011.

"I admit the ICC tribunal decision and warn the future players to avoid the pitfalls of corruption because this is bad for the country and for the fans," Butt said.




He and Amir have agreed to undergo rehabilitation through the Pakistan Cricket Board (PCB) and Butt's public apology is seen as a step towards shortening the remaining period of suspension.

Butt also appealed to the interim PCB chief Najam Sethi on Friday to reduce his ban and permit a return to domestic cricket, while indicating his ambition to play internationally in the future.

"I request the interim chairman to request the ICC to reduce my and Asif's bans. I have two years ban left so if the ICC allows me to play domestic cricket then I will be ready for international matches once my ban ends.

"I have enough cricket left in me and when my ban ends I am ready to play for the country again," said Butt.

Published in The Express Tribune, June 29th, 2013.


COMMENTS (28)
Comments are moderated and generally will be posted if they are on-topic and not abusive.
For more information, please see our Comments FAQ