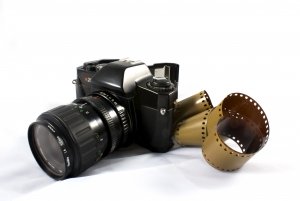 ---
LAHORE:



The group work of nine National College of Arts (NCA) youth graduates are on display at an art exhibition titled, Limbs – Anatomy of Images, organised by the Attic Studios here at the Alhamra Arts Gallery.




Minaa Mohsin, one of the participants, said, "Attic Studio is a residency of sorts…We work together in an attic like space at Alhamra and exhibit our work at the end of it."

Mohsin said this was the group's third exhibition. "We started this while we were still in college. Tanya Sohail, the curator of the Alhamra Art Gallery has been our biggest support," she said.

Mohsin said the group had chosen a new concept this year. "Each participant brought a photograph which inspired them and from that collection of photos, the exhibited work was produced," she added.

Mohsin said the challenge was to "think beyond what we usually create." She said, "We were to use the eight images in our work in such a way that the work seemed ours and not ours at the same time."

"The curation was not artist-wise but work-wise i.e. all the work using the same reference was put together," she said. "




Zahid Mayo, another participating artist, said, "The idea behind sharing a studio is that it encourages dialogue and exchange."

"It enriches the practice," he said.

Artist RM Naeem said, "We all have suffered because of political and economic uncertainty." He said everyone including the youth was worried about the future.

"I think the idea of collaborative work is a sensible move," he said.

Artist Quddus Mirza said it was a good idea to work together and use eight photos to create imagery. He said, "I feel this exercise added new elements to each artists work...A freshness is visible, in all, but particularly in the works by Madiha Leghari, Zahid Mayo and Nyra Mushtaq."

The other participants were Zahrah Ehsan, Anum Lasharie, Osama Khan, Shabbir Baloch, and Saad Ahmed.

Tanya Suhail, the Curator of the gallery said, Alhamra encourages the upcoming and experimental artists.

"The attic group has come up with an exhibition that has stirred a hue interest in the art community." she said. The show will go on till July 4.

Published in The Express Tribune, June 29th, 2013.
COMMENTS
Comments are moderated and generally will be posted if they are on-topic and not abusive.
For more information, please see our Comments FAQ