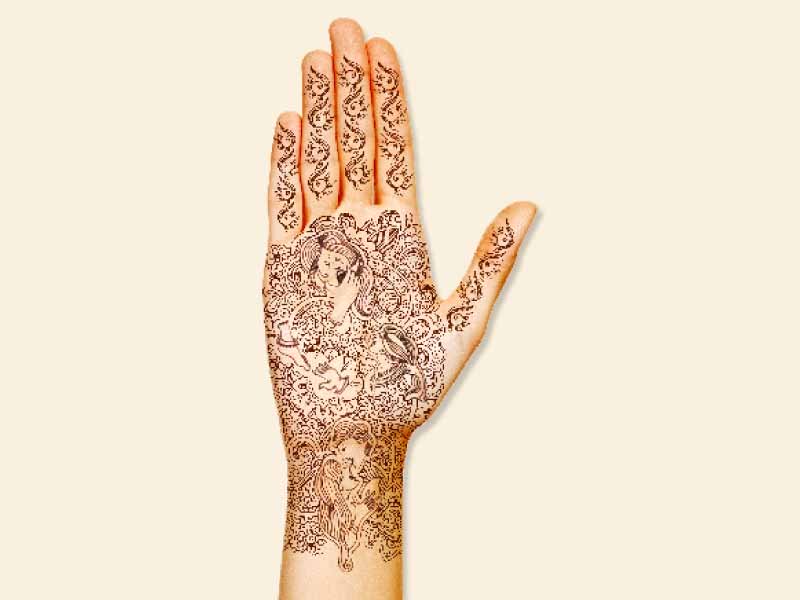 ---
KARACHI: Increased access to knowledge and rapid flow of information has not brought much relief to Pakistani women in terms of curtailing gender-related violence and discrimination at home or at the workplace.

The Aurat Foundation on Friday published five research studies covering gender-based violence, including domestic violence, sexual harassment, customary practices leading to discrimination, social and legal responses to rape, and internal trafficking of women and girls in Pakistan.

Commenting on the studies, Sindh Assembly's member, Saira Shahliani, said that women still faced psychological, physical and mental abuse. "They are being tortured physically as well as mentally. We need to unite and fight against these crimes," she stressed. Shahliani was of the view that all stakeholders, including politicians, landlords, media persons and members of civil society, needed to come together to curb these inhumane offences against women.




Domestic violence




The research studies showed that almost 100 per cent respondents viewed domestic violence as a serious matter. The findings also revealed that domestic violence had long-lasting effects on women and children. It became clear that children often repeated the acts of violence they witnessed at homes.

Mahnaz Rahman, the resident director of the Aurat Foundation, Karachi, said that there was no law in the Pakistan Penal Code that covered domestic violence specifically. "Among educated couples, conflict rates are high. Moreover, no particular occupation had a direct bearing on the level of violence," she added. Rahman said that a lack of statistical data on domestic violence and evasive attitude of victims made it difficult to ascertain the magnitude of the abuse in Pakistan.

The research indicated that culture and custom both played a significant role in the subjugation of women. The factors contributing to the unequal power relations between men and women included socio-economic forces, the institution of family-where power relations were enforced, fear and control over female sexuality, belief in the inherent superiority of males, legal and cultural endorsements that have traditionally denied both women and children an independent social status.

Matters related to children remained the leading cause of disputes in more than 58 per cent of the households. Issues related to their discipline, education, and marriage remained the major bone of contention, the research added.




Sexual harassment




On the sexual harassment research, the general public and the working class shared their views and attitudes towards it. The information gathered by respondents included the level of awareness, their opinions about it and what they would actually do if they encountered such a situation. The foundation's findings also indicated that harassment on the street was more prevalent than at workplace. About 33 per cent respondents were victimised in Peshawar, just 3 per cent in Karachi and 13 per cent in Islamabad.

It further said that 94 per cent men in Karachi and 91 per cent in Islamabad had heard about the sexual harassment incidents at workplaces. Female are more susceptible to harassment. Sexual harassment occurred in all age groups, ethnic backgrounds and economic levels, it further stated.

More interestingly, the study revealed that a majority of the victims were dressed conservatively in a shalwar kameez with a veil at the time of the incident. The harassers belonged to dominant ethnic groups of the city.




Customary practices




For this research, Faisalabad, Jacobabad, Dera Ismail Khan and Quetta were selected and the findings showed how the stereotypical attitudes and behaviours of the society affected women. People still believed that a 'real man' was the one who earned livelihood. Of those who had witnessed violence in the family mostly recalled their father beating up their mother.

Early marriages, Watta Satta, honour killings and denial of property rights were the most prevalent customary practices that lead to gender-based violence in the districts. Illiteracy and poverty are other major reasons behind violence. The analysis of the studies explained that the main perpetrators of such violence were family members, including mother-in-law or husband, and in some cases, both.

The study said that early marriages was a norm in Jacobabad, while honour killings were mostly reported more in Quetta and Watta Satta was widely practiced in Faisalabad and Dera Ismail Khan.




Social, legal responses to rape 




In male-dominated societies, women are treated as a personal property and rape has become a means of violence against women and also a form of revenge to settle scores amongst men.

Contradicting media and police reports, the foundation's findings on the topic showed that rape victims were mostly unmarried young girls. "The rape of unmarried women is usually kept secret," the study added.

Referring to the study, Muneezeh Saeed Khan, the senior officer monitoring and evaluation, said that 30 per cent of respondents, mostly female, said that they did not know how the victims of sexual assault responded to the incident.

A police official said, "It was considered as a matter of great dishonour for a Thana to register a rape case." Khan also said that the policemen needed to be trained on conducting interviews of rape survivors. "Our society needs to understand the honour of the victim," she stressed.




Internal female trafficking




Sharing the findings, Aurat Foundation's Shahida Sajid Ali said that the study reviewed a range of cultural practices and traditions such as Vani, Watta Satta and Swara. Elaborating on the factors, she said that human trafficking thrived because of poverty, desperation, discrimination, corruption, deceit, trickery, violence, political conflict and criminality.

The study revealed that the perpetrators were confident about not getting prosecuted.

Poor families seeking employment opportunities for themselves or their children often fall prey to internal trafficking.

Published in The Express Tribune, June 23rd, 2013.