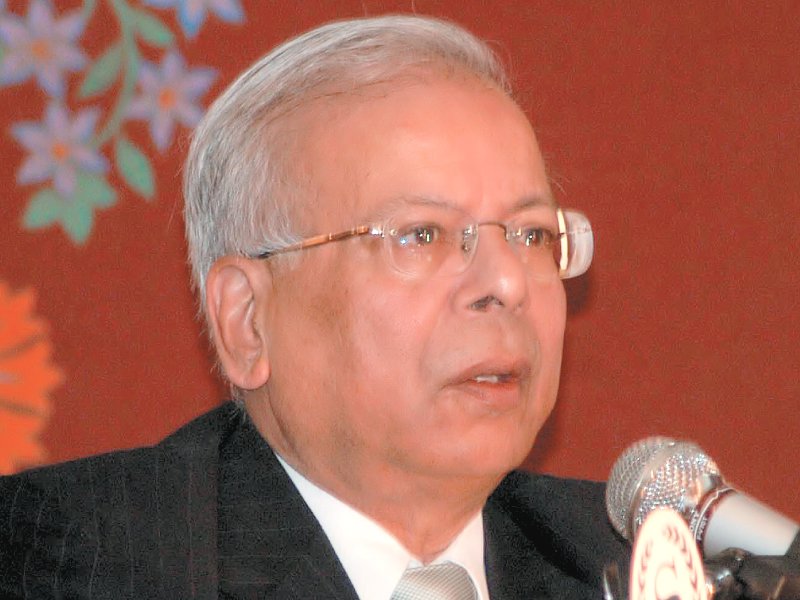 ---
KARACHI:



Dr Ishrat Husain has hosted five convocations of the Institute of Business Administration (IBA) since he took over as the school's dean and director in March 2008. But his proudest moment came on Saturday when 52 students, mostly from rural Sindh, received diplomas for successfully completing IBA's agri-entrepreneurship programme, Husain said while addressing a graduation ceremony at IBA in a voice clearly tinged with emotions.




The agri-entrepreneurship programme is a six-month study course that combines four months of classroom training and two months of field training under the IBA's Entrepreneurship Development Programme (EDP).

"Your performance has exceeded my expectations. I couldn't imagine that most of you would have the courage to actually take the plunge and start your own business," Husain said.




With the completion of training in entrepreneurship, almost 70% of the graduates have been able to successfully launch their agricultural businesses on a small scale, according to Dr Shahid Qureshi, Associate Director of IBA's Centre for Entrepreneurial Development (CED).

Businesses launched by graduates of this programme include cultivation, processing and export of mangoes, growing rice, collecting honey, exporting dates and farming ostrich eggs.

Saying that start-ups have a high rate of failure, Husain asked graduating students not to be discouraged even after failing several times. "Please remember that the customer is always right. Never argue with him. Never try to prove him wrong," he told them.

The curriculum for this programme included a wide variety of courses in entrepreneurship, entrepreneurial marketing, accounting and finance, agri-business, entrepreneurial technology, human resource management, operations management, web marketing, communication skills, IT skills and field training. Guest speaker sessions on relevant topics were also part of the programme.

Saying that IBA graduates are known for their highest standards of integrity, honesty and truthfulness, Husain said they should avoid taking shortcuts. "Always remember that slow and steady wins the race."

Using statistics to make a case for promoting the culture of entrepreneurship among the Pakistani youth rather than pushing them towards nine-to-five office jobs, IBA CED Director Zafar Siddiqui said millions entered the Pakistani job market in 2012. "A high proportion of them was reasonably educated. But the unemployment rate was still 7% in rural areas and 15% in urban areas for the people entering the workforce," he said.

However, Siddiqui added entrepreneurship as a career option was gaining currency in Pakistan because of an oversupply of individuals in the economy and a mismatch between academic education and the job market's requirements.

According to a post-programme survey, three-fourth of the graduates had either set up their businesses or were about to launch them in the near future. About one-fourth of the graduates said they might start a business soon while only 2% of them said it would take some time before they establish their enterprises.

Published in The Express Tribune, June 23rd, 2013.

Like Business on Facebook, follow @TribuneBiz on Twitter to stay informed and join in the conversation.