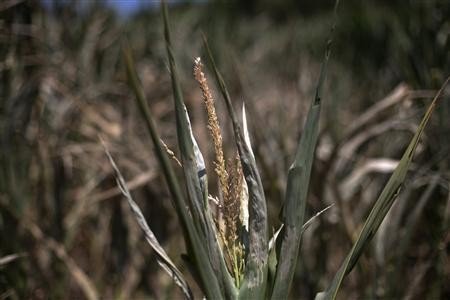 ---
GILGIT:



The ongoing water shortage in Gilgit Town has hit the agricultural sector, dramatically decreasing the output of crops, vegetables and fruit trees.




The water shortage began in the first week of June, when a flash flood swept away a major water channel in Kargah valley. This disconnected the water supply to the town, which is inhabited by nearly 50,000 people.

The disruption initially caused a week-long drinking water shortage. Following temporary arrangements made by authorities, this issue was resolved to some extent.

"My vegetables have dried up and it is getting harder to keep them alive with each passing day," said Zubair Ali, a small farmer in Gilgit. "It has been a month since the water channel dried out and nobody knows when the supply will be resumed."

The two main channels in Gilgit Town, Ajeeni Dalja and Khireeni Dalja, are the main source of irrigation in the town which gets its water from Kargah valley.

In a desperate bid to keep the crops alive, farmers are manually watering their fields with tap water. However, the volume of water available via this method falls short of the crops' requirement.

Published in The Express Tribune, June 23rd, 2013.