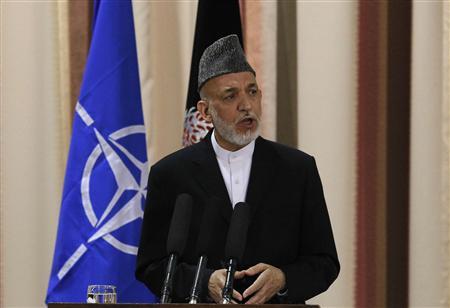 ---
KABUL: Afghan President Hamid Karzai has decided to suspend talks on a security pact with the United States, accusing Washington of mixed messages regarding peace talks with the Taliban, his spokesman said on Wednesday.

"In a special meeting chaired by President Hamid Karzai, the president has decided to suspend talks about a security pact with the US because of their inconsistent statements and actions in regard to the peace process," spokesman Aimal Faizi told Reuters.

Negotiations on the Bilateral Security Agreement (BSA) began earlier this year and, if completed, will define the shape of the U.S. military presence in Afghanistan for years to come.

In Iraq, a collapse in negotiations regarding a similar pact saw the US pull all troops out of the country. The US Embassy in Kabul said it was preparing a statement on the announcement.