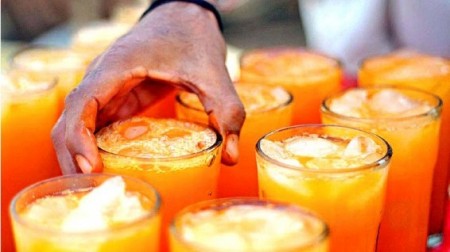 ---
LAHORE: The Punjab government has decided to establish an autonomous food authority to check food quality and regulate its trade.

A senior official in Food Department has stated that the government would soon withdraw all the powers to deal with food related issues from health department and CDGL food office and transfer them to the Punjab Food Authority (PFA). PFA would also administer all quality control laboratories in the province.

Secretary Food Ch. Irfan Elahi said that PFA would design policies to assure food quality. "Apart from food quality control, PFA would help in research, monitoring and inspection, and to communicate to the public. The PFA would monitor colouring, and flavouring compounds, preservatives, antioxidants, stabilisers, anti-caking agents, non-nutritive constituents, and metals in food items," he said.

Former chief minister taskforce (essential items) and Punjab Food Stamp Scheme Administrator SA Hameed informed that under the draft proposal the PFA would comprise secretaries of the agriculture, food, labour, livestock, health and industry departments.

PFA would also incorporate representatives of NGOs, manufactures, suppliers, wholesalers and vendors, he added. The food authority would have an equal representation from private and public sectors, according to Hameed. He said that establishment of PFA was planned last year but due to various problems, progress could make any headway.

He said that PFA was all set to be established last year but due to some technical and financial issues it was postponed. A new summary for setting up the authority would be sent to the Punjab CM is a couple of days, Hameed claimed. Under the PFA, mobile testing laboratories would also be set up to check the quality of food on sale at roads across the province.
COMMENTS
Comments are moderated and generally will be posted if they are on-topic and not abusive.
For more information, please see our Comments FAQ