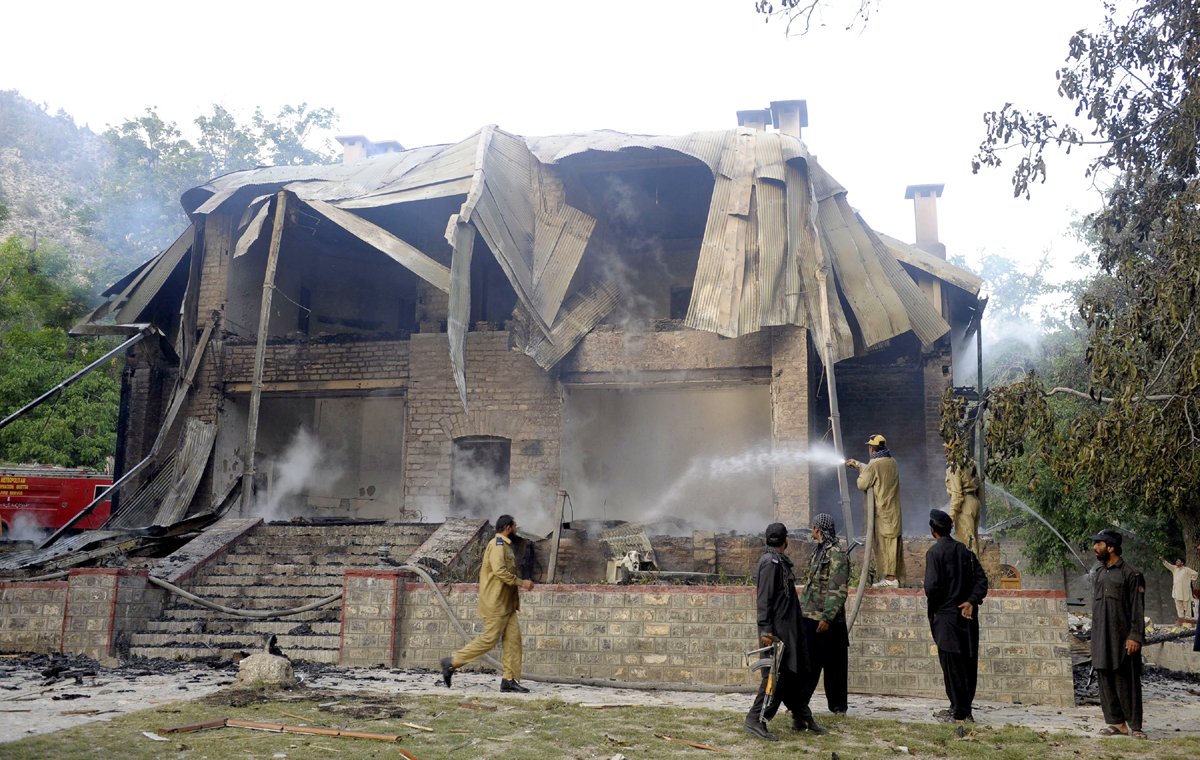 ---
LAHORE: As many as 60 students, members of youth organisations, Pakistan Tehreek-i-Insaf members and student body representatives on Sunday gathered at the Liberty roundabout to protest against the terrorist attacks on Ziarat residency, Sardar Bahadur Khan University for Women and Bolan Medical Complex, demanding that the government get its act together. 

Responding to the call for protest on social media by youth organisation Amal, several students brought placards and chanted slogans for over an hour. They demanded that the government protect the citizens and provide speedy justice to the victims of the attacks.

On Saturday, social media was abuzz over the frenzy in Balochistan. "We were following the reactions to the Quetta attacks pouring over the internet," said Quratul Ain Zaidi, 22, founder of Amal. Zaidi, a law student, used various social media networks to mobilise people for protest. "What message are we giving to the world?" she said, "That students in our country can be targeted and ruthlessly killed?"

"Dehshat gardee murdabaad!" shouted Tariq Khattak, 21.




"I have been hearing the slogan for a long time but I will never stop campaigning against terrorism," said Khattak, a BBA student at the Punjab University and president of the Peoples Student Federation, Lahore.

Khattak hails from Khyber Pakhtunkhwa. "The issue is terrorism and a lack of will to address it," he said.

Mafaat Raza, a student of accountancy, shared his views. "What plagues our country day in and day out?" he asks, "It is terrorism." He said the government needed to take control of the situation.

Members of the National Students Federation, on the other hand, said the government must first clarify its stance on terrorism and various groups associated with it.

Husnain Jamil, finance secretary of the Lahore NSF, said if the government failed to clarify its stance on groups like the Lashkar-i-Jhangvi, that had claimed the attacks in Quetta, there would be not much hope for progress. "How can we just assume that the government will play an effective role in a situation it is not clear on," he said.

Jamil said, "It's time for action, not for speeches" was what the government needed to work on. "Whether it is the BLA or the LeJ, anyone carrying out attacks against the state and its citizen must be dealt with," he said.

"If there are people in the government who support extremism, we can only expect more such incidents in the coming days," said Sibt-i-Hassan, a student of the National College of Arts.  Hassan expressed concern about the new government's resolve to stamp out terrorism. The real challenge was to accept the presence of extremist elements in the government, he said.

Published in The Express Tribune, June 17th, 2013.
COMMENTS
Comments are moderated and generally will be posted if they are on-topic and not abusive.
For more information, please see our Comments FAQ