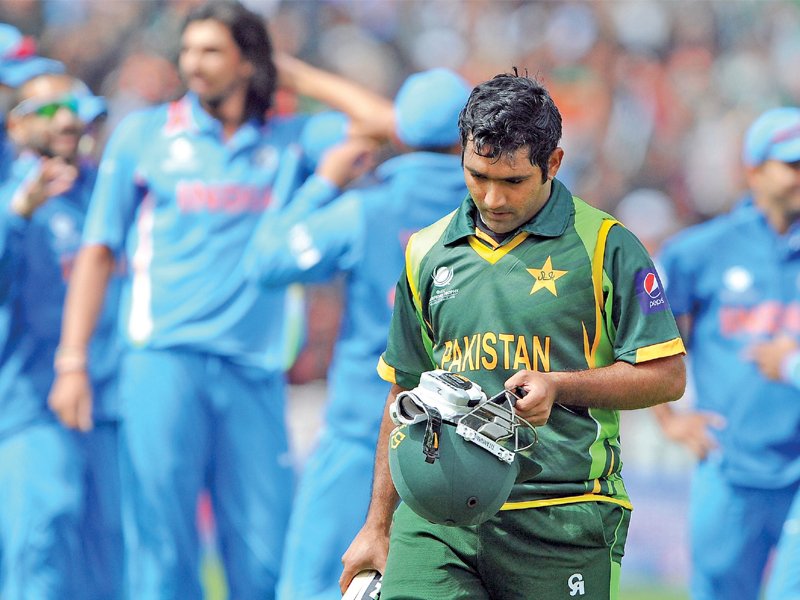 ---
KARACHI:



Contrary to calls demanding a massive overhaul of the national squad following their dismal show at the ICC Champions Trophy, former bowling coach Aqib Javed has advised the authorities to take one step at a time.




Although the current head coach of the UAE team shares the general disappointment of the nation after the team lost all its three matches, the former fast-bowler refused to predict the future based on the present scenario.

"The overall performance was heartbreaking but it's not a panic situation at all," Aqib – a part of Pakistan's 1992 World Cup winning team – told The Express Tribune. "There is a need for sensible decisions.




"The selectors or the board should not opt for wholesale changes," added the former pacer when asked whether it was time to start build a team for the World Cup 2015 by introducing new talented faces.

"There should be a realistic approach. The World Cup is far away and the team will have to play important series before that. A massive overhaul won't be in the team's interest."

However, Aqib suggested dropping all-rounder Shoaib Malik, wicket-keeper Kamran Akmal and opener Imran Farhat — the three failing miserably with the bat.

"In my opinion, Pakistan can start their repair job by dropping these three and never look back to them again. Similarly, we shouldn't be concerned with players like Shahid Afridi who were already dropped on the basis of poor performance.

"Ahmed Shehzad is the right player to replace Farhat while Umar Amin is an ideal alternate for Malik. I also suggest that it's time for the authorities to find a new wicket-keeper to replace Kamran — someone other than Sarfraz Ahmed and Adnan Akmal. I am sure we will find enough options.




"The rest of the team is good. Our bowling – especially the pace attack – was up to the mark. Our batsmen failed to sustain pressure and cope with changes in conditions. Coaches need to work  on these areas."

Aqib was also against calls to remove head coach Dav Whatmore. "If it was a mistake to appoint Whatmore, it will be a bigger blunder to sack him now. Let him finish his tenure and hear from him if he was free in implementing his plans."

On the lack of quality back-up players, the former coach said there was an immediate need of giving more exposure to the Pakistan 'A' team.

"Organising bilateral series for Pakistan 'A' on a regular basis is the only way to get quality players."

'Tough decisions need to be made'

On the other hand, former chief selector Salahuddin Ahmed had a different view.

"There should be accountability of the coaches and it's time to act. Our team's performance was embarrassing and there's a need for remedial work.

"The tour selection committee didn't avail resources well. For example, our left-arm spinner Abdul Rehman was not utilised on conditions where similar bowlers like Ravendra Jadeja of India succeeded.

"The entire team management failed to read the conditions. Now it's time to take some tough decisions for the team's betterment."

Salahuddin also felt that Afridi and Younus Khan need to be given a few more chances.

"I feel we needed veterans Afridi and Younus for such a big tournament and it was a mistake not to send them as they have experience to sustain pressure. They should be given more chances in the future."

Published in The Express Tribune, June 17th, 2013.
COMMENTS (10)
Comments are moderated and generally will be posted if they are on-topic and not abusive.
For more information, please see our Comments FAQ