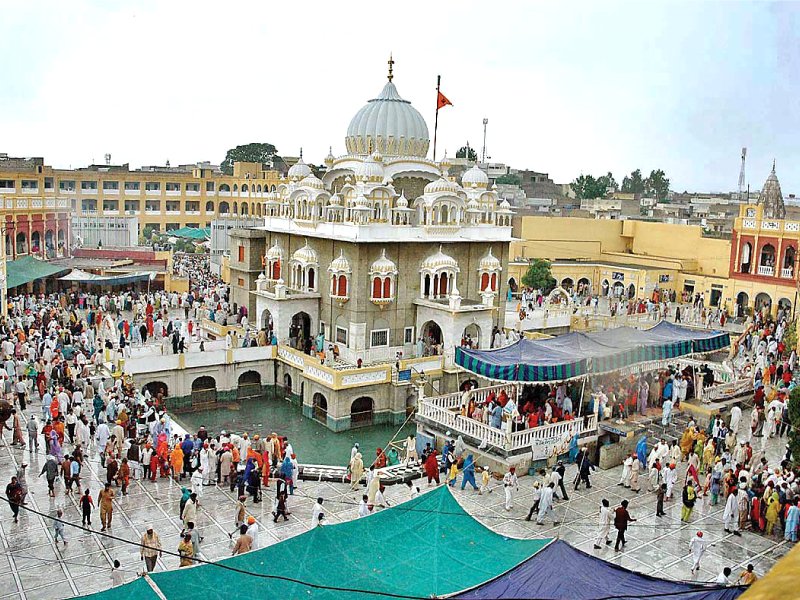 ---


The Pakistan government is considering granting 'Panja Sahib' the status of a holy city and would start efforts to sort out all issues related to the welfare of Sikhs living at the pilgrimage site, reported the Press Trust of India.




This was stated by the President of the Pak-India Friendship Association and a legal consulate of Pakistan's interior ministry, Arif Chaudhry, during his meeting with the Punjab chief minister Parkash Singh Badal, an official release said.

Panja Sahib is believed to house a rock having the handprint of Guru Nanak, founder of the Sikh religion, and is a popular pilgrimage spot for Sikhs across the world.

Chaudhry also invited Badal to Pakistan to attend an event organised by the association on this occasion, the schedule of which would be finalised later.

Accepting the invitation, Badal said that he had always championed the cause of strengthening bilateral ties between India and Pakistan through opening Hussainiwal and Fazilka border, a move that would also give impetus to trade.

He hoped that with the formation of the new government in Pakistan, bilateral relations would further improve and new business and cultural exchange avenues would be worked out through promoting people to people contact programmes.

The Pakistani official said that the forum would also try to sort out all issues related to the welfare of Sikhs living at Panja Sahib.

Published in The Express Tribune, June 16th, 2013.