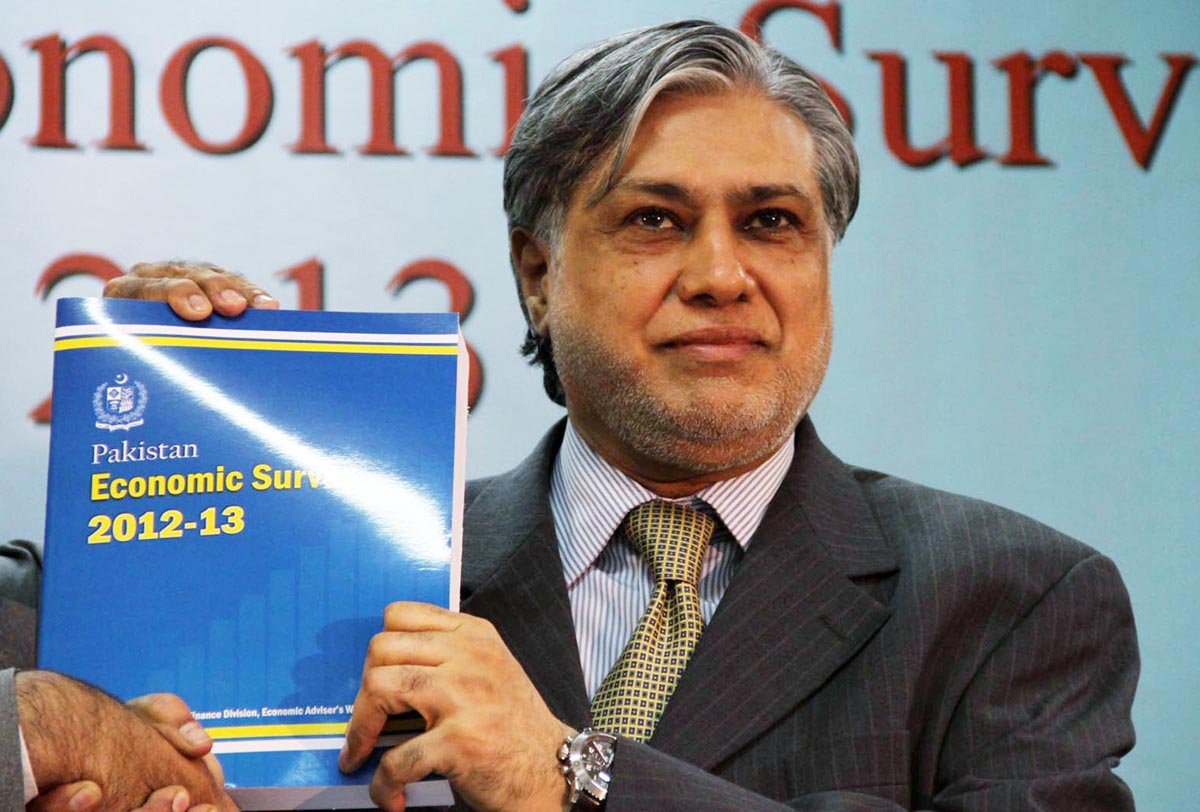 ---
ISLAMABAD:



The country's public debt will cross the Rs14 trillion mark in the next three weeks, higher by Rs1.3 trillion compared to the previous year.




If the projections hold true, this will result in the violation of an Act of Parliament, which restricts government borrowing to below 60% of total national output.

"This is quite unfortunate," Minister of Finance Ishaq Dar said, while presenting the Economic Survey of Pakistan for fiscal 2012-13, which was released here on Tuesday.




He remarked that the current state of affairs was unsustainable and in gross violation of the Public Debt Limitation Act, as indebtedness will reach 62% of GDP.

The finance minister recalled 1999, the year his party was last in power, when public debt was only Rs3 trillion. "There is no financial discipline at all. Unless we discipline ourselves, we will not be able to turn around," he added.

Having revealed the worrying figures, the minister then revealed that the loans were not in fact taken for development projects, but were rather spent on minimising the budget deficit.




According to the survey, public debt stood at Rs13.626 trillion by the end of March 2013, higher by 8% or Rs959 billion than the debt stock at the end of last fiscal year.

Public debt as a percentage of GDP had already reached 59.5% by end-March, compared to 59.8% during the same period last year.

The primary source of increase in public debt during July-March 2012-13 was an increase in domestic debt, which stood at Rs8.796 trillion – higher by Rs1.159 trillion over the previous year. On the other hand, external debt stood at Rs4.831 trillion in the period reviewed, lower by Rs200 billion as compared to end-June 2012.

Foreign currency debt in dollar terms stood at $49.1 billion till March 2013. The decline in external debt during the period is attributable mainly to repayments made to the International Monetary Fund under a standby agreement, gains on account of appreciation of the US dollar against other major currencies and a decline in fresh disbursements.

According to the data released, the total size of the country's GDP touched Rs22.909 trillion in the outgoing fiscal year. As percentage of GDP, domestic debt therefore stood at 38.4%, while foreign debt accounted for another 21.2%. As a percentage of total debt, on the other hand, the share of domestic debt was 59.9%, while foreign indebtedness accounted for 40.1% of the total.

Published in The Express Tribune, June 12th, 2013.

Like Business on Facebook to stay informed and join in the conversation.
COMMENTS (7)
Comments are moderated and generally will be posted if they are on-topic and not abusive.
For more information, please see our Comments FAQ