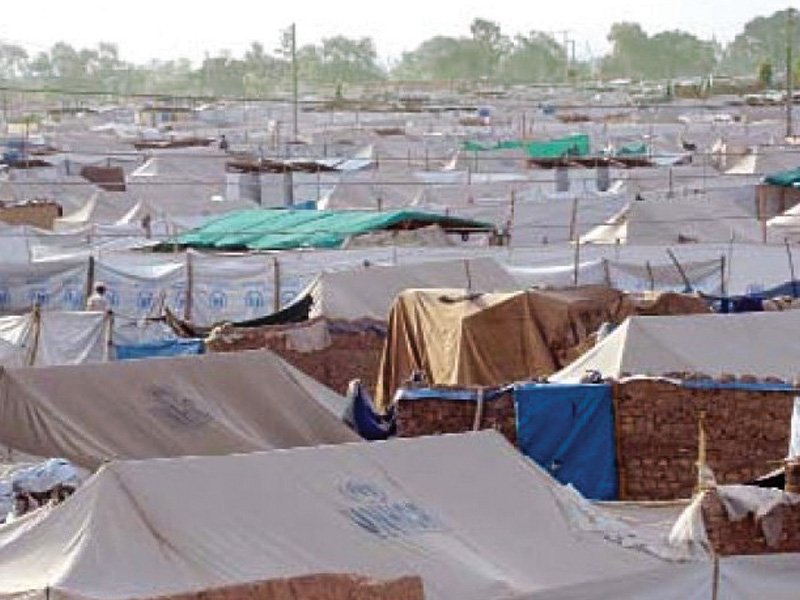 ---
PESHAWAR: Fierce fighting and military operations against militants in central Kurram Agency have forced thousands of families – some say 20,000 – to vacate their homes and move to safer localities.

However, the Fata Disaster Management Authority (FDMA) has registered only 9,395 families at the New Durrani Camp set up in Kohat for the internally displaced persons (IDP). About 1,326 families live inside the camps, while 8,069 families live off-camp.

Munir Hussain, a social worker and an elder from Alizai tehsil in lower Kurram, told The Express Tribune approximately 20,000 families from Khwajak, Para, Khunikhel and Lesyanra tribes have left Para Chamkani and majority of them have migrated to Peshawar, Kohat, Thal in Hangu, and Alizai and Sadda in lower Kurram.

The social worker describes bleak conditions in Sadda and Alizai where thousands of families live without sufficient food. Yet no governmental or non-governmental organisation has provided relief to these IDPs, notes Hussain.




Instead, residents of Alizai and Sadda are the ones providing shelter and food to the displaced people.

Jalal Khan, an elder from Para Chamkani, lives in Alizai with 10 family members in a deserted house; he lives without most necessities deemed 'basic'.

Jalal points out the large number of people who fled their homes in haste because of clashes between the government and militants, also left their valuables behind.

They left everything behind, says Jalal. "No one has helped us – we need food, clothing, household items, and above all, shelter to protect women and children."

Rasheed Khan, another IDP from Para Chamkani, reached Alizai with 17 family members after facing immense hardship on the way.

His family now lives with  relatives kind enough to accommodate them in their house. Rasheed said living in a camp would be unimaginable for his family as it would mean "living with strangers under the naked sky."




He complains of neglect; no government official has asked them about their difficulties. He only expects the government to provide them basic facilities.

Spoonfuls of hope

According to New Durrani Camp Coordinator Adil Zahoor, the camp has so far accommodated 10,939 families from Tirah Valley, Khyber Agency and Para Chamkani. These families receive prepared food and non-perishable items.

The FDMA has made arrangements for potable water and toilets inside the camp, United Nations organisations provide water and other facilities. Zahoor adds schools and hospitals for IDP's living inside the camp will be available very soon.

IDP registration started on May 18, said FDMA Assistant Director Information and Communication Irfanullah. The camp has the capacity to accommodate the displaced families, but most of them chose to live with their relatives instead, he added.

With the help of the UN Refugee Agency, the FDMA is providing families with tents, mosquito nets, food, non-perishable items and hygiene kits, adds Irfanullah. Families living outside camps are also getting the same amenities except for the tents.

Published in The Express Tribune, June 10th, 2013.
COMMENTS
Comments are moderated and generally will be posted if they are on-topic and not abusive.
For more information, please see our Comments FAQ