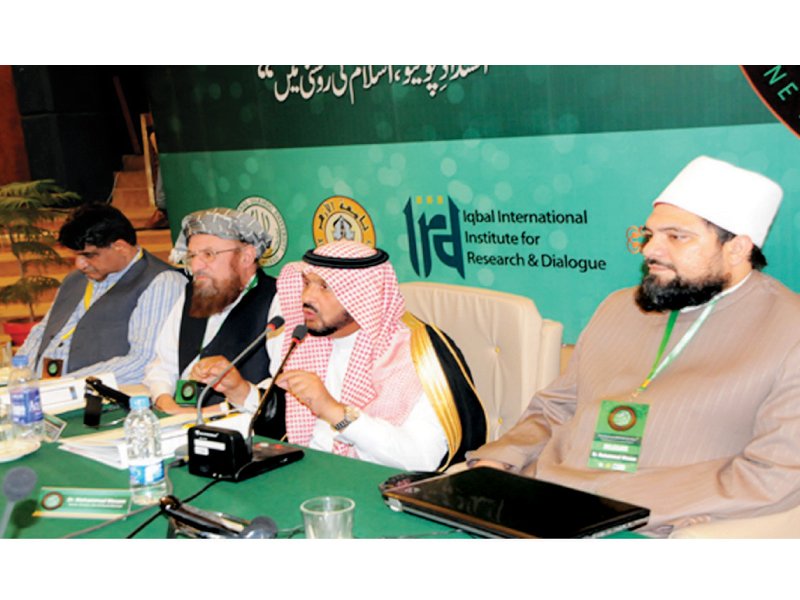 ---
ISLAMABAD:



Declaring the killing of polio workers 'un-Islamic' and 'inhumane', speakers at the Ulema conference on Thursday also held Dr Shakeel Afridi responsible for the murder of polio workers and for depriving 260,000 children of polio drops. 




They were speaking at the concluding session of a two-day international conference at the International Islamic University (IIU). The conference is a follow-up on the action plan recommended by Muslim scholars at a regional consultation, held in March. The conference aimed to draw up strategies to effectively overcome the social and political challenges to eradicating polio.

They declared Dr Afridi a traitor and urged the government to pursue litigation against him for causing irreparable damage to the polio vaccination programme, particularly in the FATA region.

The scholars also strongly condemned the brutal killings and urged the government to investigate into the matter, find the culprits behind the killing of polio workers and compensate the families of the victims.

Pakistan Ulema Council chairman Maulana Tahir Ashrafi read out the Islamabad Declaration - a pledge to ensure a healthy future for the Muslim children.

On behalf of all the participating scholars, Ashrafi expressed concern over the reported cases of polio in certain parts of Pakistan.

"We believe that it is the prime responsibility of the government to restore permanent peace in the border areas so that welfare work may be resumed in these regions," reads the declaration.

Ashrafi also said that after consultation with health, education and religious experts as well as politicians, the conference reached the conclusion that the polio vaccine used in Pakistan is effective, does not contain any harmful substance and does not affect fertility. "Hence a platform will be provided to the people of Pakistan to enable them to get detailed and well-researched information and clear their misconception about the vaccine," he added.

Dr Atta Ur Rehman, president of the Inter-Faith Religious Council, Quetta, read the second part of the declaration stating that all efforts would be made to convey a strong and effective message to parents to vaccinate their children.

The participation of religious leaders at district and union council levels will be ensured to support anti-polio drives and they will be motivated to play an active role in disseminating the message.

It was also announced that a National Advisory Board for Polio Eradication will be established in Pakistan and its secretariat will be in the International Islamic University.  IIU President Ahmed AL Yousaf Al Darwesh will be the President of the Advisory Board and IIU's Dawa academy director Dr Imtiaz Zafar will be the Vice President. It will have three technical members and Maulana Samiul Haq will also be its active member. The first meeting of the board will be held before June 25 this year.

Published in The Express Tribune, June 7th, 2013.