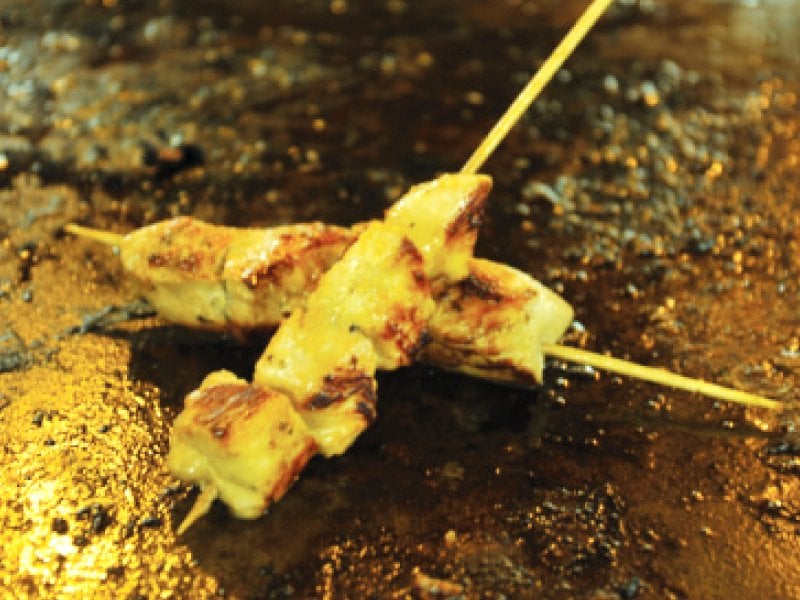 ---
This particular dish barely needs an introduction. Despite its Afghan heritage, the Chicken Tikka is eaten all over the world and considered one of the most popular foods of all times!

Tantalize your taste buds with this recipe for the perfect tikka, best served with warm roghni naan.

Ingredients:

Chicken 1

Garlic cloves 3-4

Papaya (small) 1

Red chillies 2

Salt (to taste)

White onions (very small) 10

Tomatoes (firm and medium-sized) 4-6

Ginger 30 grams

Green chillies 2

Onion 30 grams

Curds 115 grams

Oil for basting ½ cup

Method 

•  Dice the chicken meat into 2 inch cubes

•  Grind the ginger, garlic, onions and green and red chilies together.

•  Mix the mixture with the curd and add salt to taste.

•  Add the papaya pieces.

•  Marinate the chicken cubes in this mixture for about 2 hours.

•  Put the chicken cubes on a skewer and brush them with oil.

•  Cook the chicken over the tawaa, turning it often to ensure it is fully done.




Zeenat Iqbal is a stay-at-home mother of three. In her free time, she enjoys devising new recipes and writing short stories for children




Published in The Express Tribune, Ms T, June 9th, 2013.

Like MsT on Facebook, follow @TribmagMsT on Twitter for your dose of girl talk.