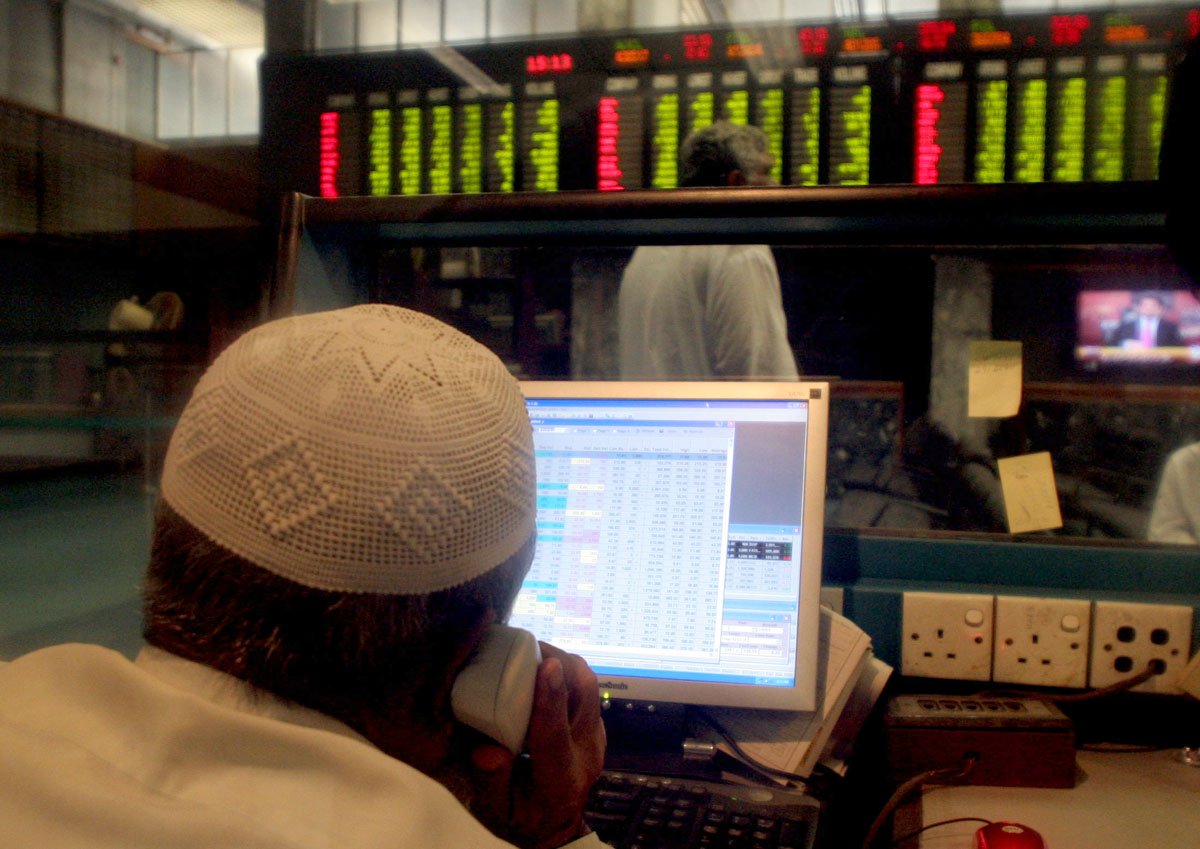 ---
KARACHI: Many observers view the remarkable performance of the Karachi Stock Exchange (KSE) 100-Index since the beginning of 2013 (up 31%) – and the date of the general election (up 13%) – with a certain degree of scepticism. The market's usual ups and downs aside, is the extraordinary surge in the benchmark index actually a prelude to a stock market crash like the one in 2008?

"I don't think so. Chances of a crash are minimal because of the absence of leveraged positions from the market. Secondly, our valuation is not too high. The price to earnings (P/E) multiple is still between 7.5 and eight. While the trailing P/E multiple is 8.5, the leading forward P/E multiple is roughly 7.6, which makes our market quite cheap," says Muhammad Shahid Ali, CEO of Arif Habib Limited, a brokerage associated with the Arif Habib Corporation Limited.

While speaking to The Express Tribune in a recent interview, Ali pointed out that the P/E multiple was as high as 13 just before the last stock market crash. The term ratio reflects how much investors are willing to pay per rupee of a company's earnings. A multiple of 7.6 means that investors are willing to pay 7.6 times the earnings per share for all KSE 100-Index stocks.

According to Global Securities Limited, a financial services firm, the KSE100-Index is the cheapest on the basis of its P/E multiple, its price-to-book (PBV) ratio – which compares a company's current market price to its book value – and its dividend yield in the entire region.

"The KSE100-Index is trading at a leading P/E and PBV multiple of 8.7 times and 1.8 times, respectively. The KSE100-Index does not appear to be overvalued by any means yet," it said in a research note issued to clients on Wednesday.

Explaining that the earnings of KSE 100-Index companies increased at a phenomenal rate of 38% in 2012, Ali pointed out that the benchmark index shot up 49% during the same period, which resulted in a slightly improved multiple in 2013.




"The index of 15,800 points in 2008 was an expensive index compared to today's 22,290-point index. There is a flush of liquidity in the market, which includes foreign portfolio investment. Elections have certainly improved the perception of our country amongst foreign investors," Ali observed.

According to KASB Securities, another brokerage firm, foreign portfolio investment in the last month stood at $271 million, a staggering 867.8% higher than the foreign portfolio investment recorded in the preceding month. Since the beginning of 2013, foreign portfolio investment has reached $370 million, which is 4.7 times higher on a year-on-year basis.

Ali says many of his foreign clients have repeatedly asked him about the likelihood of the government's disinvestment from state-owned enterprises (SOEs), especially in the energy sector.

"Disinvestment of the government's share in these SOEs will have a very positive impact on the stock market," Ali said. He was referring to recent reports that suggest that the government may decrease its shareholding in companies like Oil and Gas Development Company (OGDC) and Pakistan Petroleum (PPL) to 51% in order to raise capital and get rid of circular debt.

He said most international fund managers who use MSCI indices to make investments in frontier markets have already increased the weight of Pakistan from the MSCI-prescribed 4.48% due to impressive earnings in the country's corporate sector. "Many of them have increased the weight of Pakistan up to 7.5% already. In fact, I expect we'll graduate to the MSCI Emerging Markets Index soon," he added.

Published in The Express Tribune, June 6th, 2013.

Like Business on Facebook to stay informed and join in the conversation.
COMMENTS (2)
Comments are moderated and generally will be posted if they are on-topic and not abusive.
For more information, please see our Comments FAQ