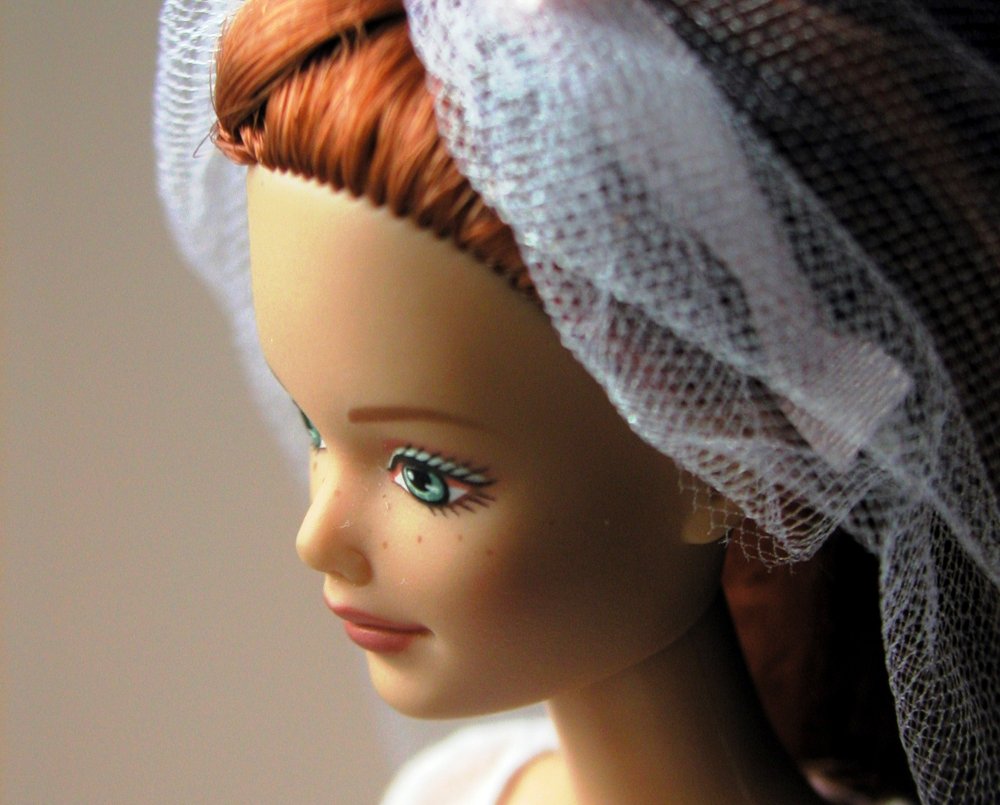 ---
Barbie, the iconic doll, recently checked into her Pink Villa in Berlin. The launch of her 2,500-square metre life-sized Dreamhouse located in the city centre literally turned into a nightmare for the organisers.

Its opening on May 16 was sabotaged by a FEMEN activist who ran around naked burning Barbie's effigy. It was followed by a peaceful demonstration of 300 people organised by a leftwing group, Die Linke, which launched the 'Occupy the Barbie Dreamhouse' campaign. It has over 2,500 followers and the support of the Teachers Association in Berlin.

After all the uproar in the media, I had to go to find out for myself what the fuss was all about.




On a grey Saturday morning, it is pouring in Berlin as I make my way through its overcrowded shopping mecca, Alexanderplatz, till I reach a scrap of wasteland with a makeshift house in pink. A dozen little girls wait, eager-eyed, clenching their mothers' hands in one and an umbrella in the other. To my relief, the line moves quickly. Girls and women alike are mesmerised at the entrance which is a long pink corridor that leads to the ticket counter and is lined with dozens of Barbies dressed in all shades of pink.




The ticket costs a whopping 15 Euros (Rs1,920) for an adult and 12 Euros (Rs1,536) for a child. You can add on an electronic bracelet for a deposit of 5 Euros (Rs640). This bracelet is used for the interactive experience that is enabled through LED screens in the Dreamhouse. You could also choose a VIP package for 29 Euros (Rs3,713), which includes a Barbie Career Experience. 

Gateway to Barbie's pink world

There are two floors and a Penthouse to discover. The first floor is a kitchen, where you can virtually bake cupcakes in a series of interactive games. Barbie's fridge becomes a page out of her week planner with a list of things to do, such as 'Buy the latest pink nail polish' along with date invitations from Ken and other invites and postcards from friends.

This is followed by the leisure activity section, which for Barbie is the Beach, where she hangs out in fashionable bikinis with her friends and Ken (her boyfriend who dotes on her). And to top it off is the penthouse where her bedroom is located along with a wardrobe closet on display in glass panels.

The penthouse opens into a large hallway where stylists and make-up artists are primping up girls and picking out outfits to get them ready for a catwalk. You are only allowed in if you have the VIP package. The rest are allowed to watch or you can colour Barbie drawings. There is also a stage where girls can become rock stars like Barbie by lip-synching to popular songs as they follow the instructor's choreography.




All throughout the Dreamhouse experience, Barbie is omnipresent, gazing out of cabinets and swathed in enthralling fairy-tale outfits. But the doll is out of reach. She can't be touched or felt. The little girls can look but not touch.

A bad role model?

Is the blue-eyed blonde doll then just a shallow role model with no real career to offer inspiration? Is her image pushing girls towards consumerism? I ask Katja, the mother of two girls and a secretary in a multinational company. She is out on a Saturday excursion with her five-year-old daughter. "A lot of girls like to dress up, put on make-up, like the colour pink and love to play with dolls," she says. "There is nothing wrong with it. But, the problem arises when girls are not engaged in other activities by their parents. As a parent, it is my responsibility to give other important values to my daughter and help her shape an all-round personality."

But what about the fathers? Little girls have a lot of leverage when it comes to these doting parents. Christian is out with his six-year-old daughter. He works as a caretaker for mentally challenged people. "It is my job to teach my daughter that there are other achievements in life that are more rewarding and worthwhile than being like Barbie," he remarks. "This is just a day out. The ticket is so expensive that I have set a limit of 5 Euros in pocket money for my daughter and she can pick up whatever she likes in that budget."




After talking to them I stroll into the gift shop, munching on my strawberry-frosted cupcake. I overhear snippets of private conversations "Mum, I promise to finish my homework as soon as I am back from school." A little girl is negotiating good behaviour in exchange of a new Barbie. Deals are being made. Parents extract promises from their children while opening up their wallets to pay for the Barbies their daughters won't let go of. Some are guilty for not having spent enough time with their children. Others are simply being bullied and embarrassed by spoilt wailing brats.

Life in plastic is not all fantastic

The 'Occupy the Barbie Dreamhouse' campaign continues to protest against gender stereotypes, a shallow lifestyle and Barbie as a role model that puts pressure on young girls to be skinny and to look beautiful. The group's leader Michael Koschitzki said, "Our protest is not directed against kids playing with Barbie or against parents going there. The Barbie Dreamhouse presents a very narrow role model for women. The Dreamhouse experience shows cooking, make-up and singing as the fulfilment of a woman's life."

Thus, for many, Barbie is in many ways still stuck in the 1950s and has been reduced to her looks. Many feminists have protested over the years against this stereotype image that she projects.

Koschitzki adds that Barbie's ideal could become life-threatening for many girls. He refers to a study conducted by doctors in Germany. "As a real woman, Barbie would be anorexic. She would have a Body Mass Index of 16.24, which is medically categorised as anorexic. She wouldn't have a normal menstruation cycle and she would be infertile."




Despite the protests, Mattel moves forward and Barbie is set to tour many European cities this year. She is in Berlin until the end of August. Another Barbie Dreamhouse was opened early May in Florida. Strangely though there have been no protests in the US yet. In the meantime, Berlin's protesters hope that their campaign will push down the number of visitors and help create awareness among parents about the perils of selling Barbie's dreams to their daughters.

Follow Roma Rajpal on Twitter @romarajpal

Published in The Express Tribune, Sunday Magazine, June 9th, 2013.

Like Express Tribune Magazine on Facebook, follow @ETribuneMag on Twitter to stay informed and join the conversation.
COMMENTS (3)
Comments are moderated and generally will be posted if they are on-topic and not abusive.
For more information, please see our Comments FAQ