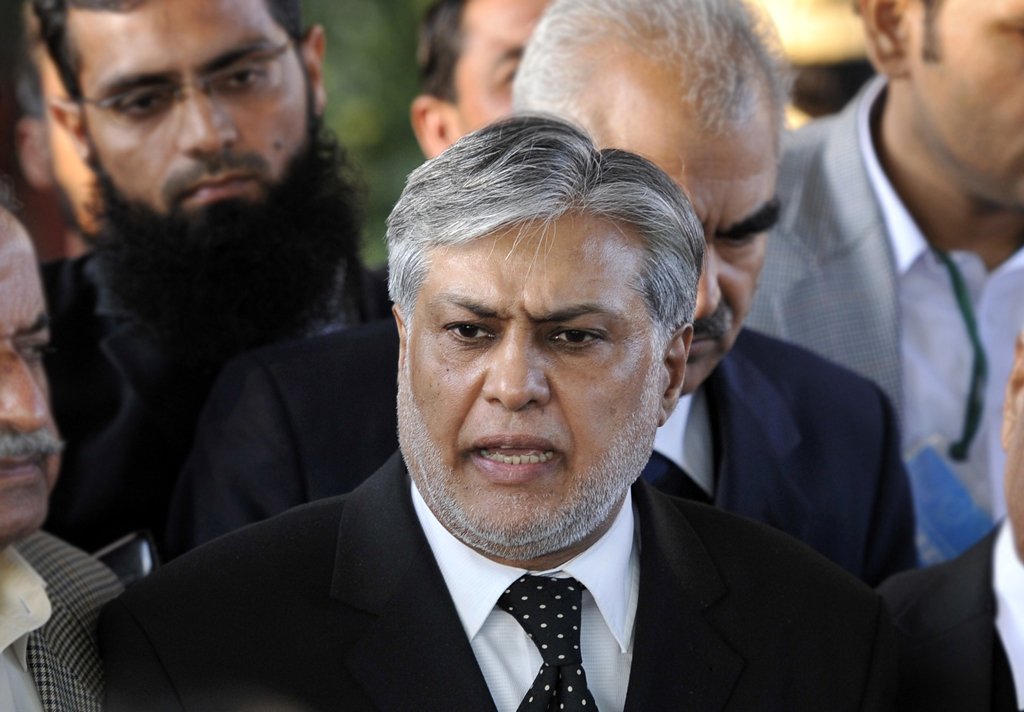 ---
ISLAMABAD: Leader of the Opposition in the Senate, Senator Ishaq Dar announced his resignation from the post on Tuesday. 

Dar, a Pakistan Muslim League-Nawaz (PML-N) leader said his resignation letter has been sent to the Chairman of Senate.

His resignation comes in the wake of reports that he is soon to become the finance minister of Pakistan.

Talking to reporters at the Parliament House,  Dar said PML-N will strive to resolve the challenges faced by the country and would work to uphold the interest of the masses.

Party leadership is committed to implementing the Charter of Democracy for strengthening state institutions, he added.

Senator Dar was appointed Leader of the Opposition in the Senate of Pakistan on March 14, 2012. He has also served as finance and commerce minister in the past. His first tenure as finance minister was under Nawaz Sharif, and he was appointed to the office again for a short stint under former prime minister Syed Yousaf Raza Gilani in 2008.

Senator Farooq H Naek hands in his resignation

Leader of the House, Senator Farooq H Naek also tendered his resignation on Tuesday.

Ezhaar Imrohi, a PPP leader said that decision of Naek's resignation was taken as per democratic norms so that the incoming prime minister could nominate his own Leader of the House.