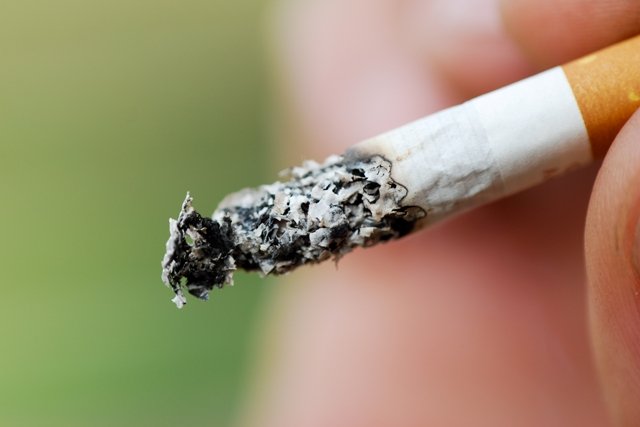 ---
LAHORE: The city government's plan to regulate the sale of cigarettes, chalked last year, has still not been set in motion.

The plan aimed to prevent shops from selling cigarettes to children. It was chalked under former district coordination officer Noorul Amin Mengal. The city government was to list all tobacco outlets in the city and register them in their respective towns.

The proposal to register outlets was floated following an aggressive crackdown on sheesha cafes in the city last year. The idea was to prevent underage smoking.

City government officials said there were as many as 1,800 tobacco outlets in the city that would be registered during the campaign. If an outlet was caught selling cigarettes to children, it could be fined, even shut down, under the Prohibition of Smoking and Protection of Non-smokers Health Ordinance 2002. The city government also decided that kiosks selling cigarettes within 150 metres of schools would be relocated.




Nizam Shah, a teenager working at a paan shop near Anarkali, said that many school children bunked their classes around 12pm and bought cigarettes from the shop. He said the shop sold cigarettes to all who came to buy them. "We're running a business, why wouldn't we sell cigarettes to customers?" he said, "Everyone is free to decide for themselves."

He said he had once refused to sell a small boy a pack of cigarettes. "A few minutes later the boy's father came to the shop and scolded me for not giving his son the cigarettes," said Shah. It turned out the boy's father had sent the son to buy cigarettes for him. "Now I don't refuse to sell cigarettes to anyone," he said. A 16-year old student at the Divisional Public School, standing at a paan shop, said his father and an elder brother smoked so he did not see any reason why he should not. "I started when I was 14 because I thought it was cool," he said, "Now I smoke up to 10 cigarettes a day." Many of his friends at school smoked, he said, sometimes on school premises.

Muhammad Nadeem, a paan shop owner in Gulberg's Main Market, said he did not stop boys from buying cigarettes. They start arguing and it gets messy, he said. Many college going girls have started smoking as well nowadays, Nadeem said.

There was a law against selling cigarettes to children, but the law had never been enforced, he said. Nadeem said that his shop was not registered and he only had an agreement with the owner of the premises whom he paid a rent.

Late last year, the city government planned to clamp down on smoking zones within hotels, so open air spaces would not be treated as smoking areas. The DCO's office had sent notifications to hotels and restaurants defining 'public spaces'. However, no action was taken regarding smoking areas within these buildings.

DCO Rizwan Mehboob said he realised that the campaign against smoking was very important. However, due to other public health campaigns including dengue fever, measles and polio, this campaign had been delayed. He said he would devise a strategy soon to get all kiosks and tobacco outlets registered. The media can play a constructive role by sensitising the public on this issue, he said.

Published in The Express Tribune, June 4th, 2013.
COMMENTS
Comments are moderated and generally will be posted if they are on-topic and not abusive.
For more information, please see our Comments FAQ