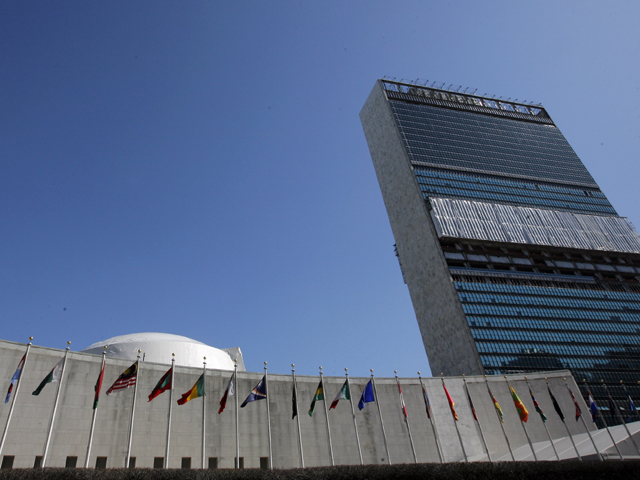 ---
UNITED NATIONS:



The United Nations on Wednesday honoured the sacrifices of 103 peacekeepers, including 4 Pakistanis, who were martyred while serving in troubled spots around the world in 2012. 




"I make a solemn pledge to the loved ones of those who we honour: the United Nations will never forget the high cost that your family paid for the cause of peace," UN Secretary-General Ban Ki-moon told a ceremony at the UN headquarters in New York marking the annual International Day of UN Peacekeepers.

"We will preserve their memory, carry on their work and do everything possible to establish lasting peace in the areas where they served," the UN chief added.

Colonel Solat Rana, military adviser at the Pakistan Mission to the United Nations, received the Dag Hammarskold medals on behalf of the families of the awardees from UN Under-Secretary-General for Peacekeeping Operations, Herve Ladsous, at the ceremony.

The fallen Pakistan Army soldiers are Subedar Mukhtiar Ahmed (UNOCI-Ivory Coast), Havaldar Ali Khan (MONUSCO-Democratic Republic of Congo), Sepoy Ahmed Niaz (UNOCI-Ivory Coast) and Sepoy Habibullah (MONUSCO-Democratic Republic of Congo).

"I offer my deepest sympathies and profoundest condolences to their families," the secretary-general added. "We are working hard to improve the safety for our personnel around the world," he said, addressing to a number of peacekeepers present at the ceremony.

Pakistan is one the biggest contributors to UN peacekeeping missions around the world, with over 8,000 troops. 

Published in The Express Tribune, May 30th, 2013.