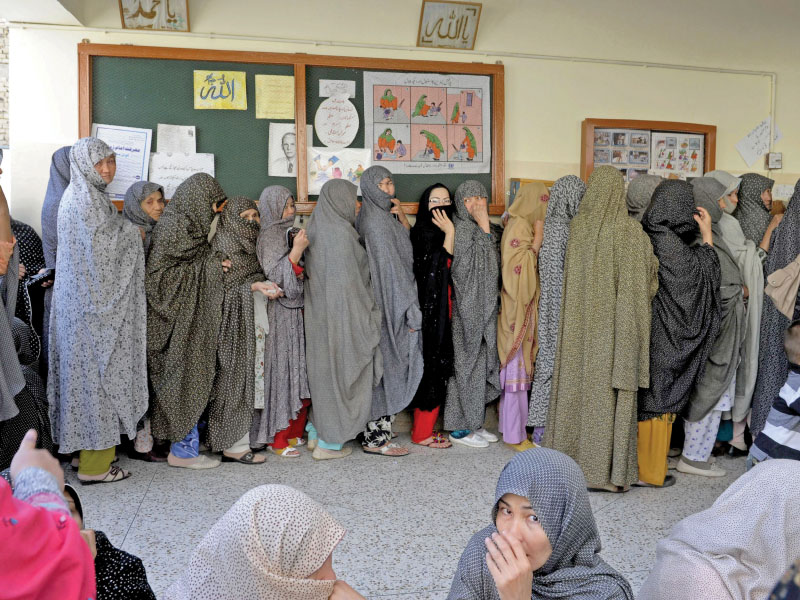 ---
ISLAMABAD:



Despite militants' constant threat to bar candidates from casting votes in the May 11 polls, Balochistan witnessed a record turnout of 43% for the first time in election history.




In the 2008 general elections, the turnout remained 31% after several nationalist parties boycotted the polls. This time round, though turnout was low in some districts like Kalat, Punjgur, Gwadar, Makran, Khuzdar, Mastung and Dera Bugti, polling was carried out in stations throughout Balochistan, Provincial Chief Election Commissioner Syed Sultan told The Express Tribune. Militants failed when people came out of their homes to exercise their right to vote on the polling day, he said.

"The 2013 elections were the first ever impartial polls in the history of Balochistan," observed Mir Amanullah Khan Gichki, a Balochistan politician. "Violent forces failed to stop voters from casting votes, even in Baloch-dominated areas. People wanted peace through ballots now," said Mir, who has served as Pakistan ambassador as well as minister in the federal cabinet.

1,300,628 from a total of 3,336,659 votes were cast in the 2013 general elections while 1,367,001 of 4,365,273 voters exercised their right to vote in the previous elections.

Though leaders of Pakistan Muslim League-Nawaz and Pakistan Peoples Party Parliamentarians claimed that results were manipulated through record levels of rigging in several constituencies – they did agree that through these elections, people defeated the militants.




But PPPP leaders have appealed to election authorities to hold elections again in Baloch-dominated areas of the province.

Lashkari Raisani of PML-N, who lost his NA seat, said that militants could not stop voters from casting their votes. He, however, alleged that results were rigged in various constituencies. "Though PML-N plans to form a government in Balochistan, it is clear that new records of poll-rigging were reached in the Pashtun-dominated belt," he told The Express Tribune.

Meanwhile, Jamiat Ulema-e-Islam Ideological, Pakistan Tehreek-e-Insaf, Balochistan National Party-Mengal and Ahle Sunnat Wal Jamat, are staging a demonstration outside the provincial election commission office in Quetta to protest the "fake leadership" imposed on the province through widespread rigging in the May 11 polls.

Published in The Express Tribune, May 28th, 2013.