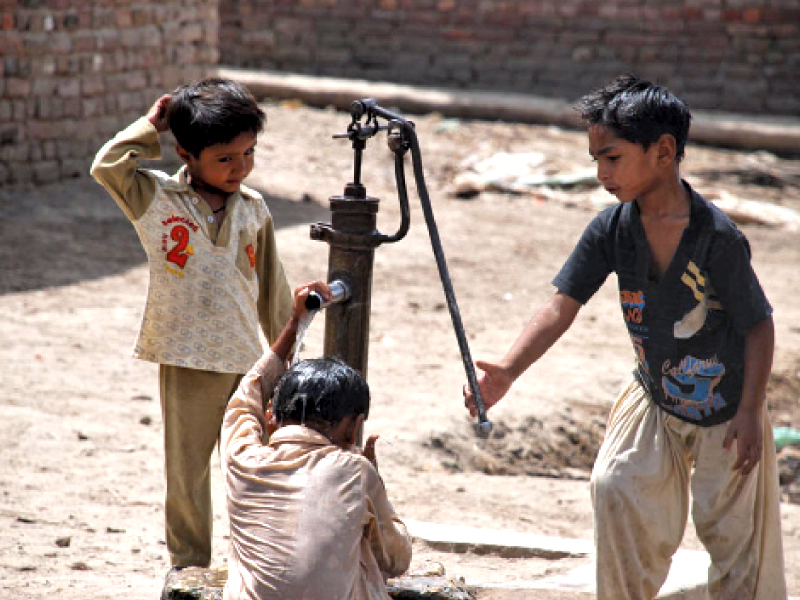 ---
SUKKUR:



As if periods of scheduled load-shedding were not enough, residents of towns in parts of upper Sindh now must also bear with undeclared power outages.




The schedule issued by the Sukkur Electric Power Company (Sepco) specifies load-shedding of eight hours in urban areas and 12 hours in rural areas. However, a major fault developed in Guddu Thermal Power Station on Thursday due to which all 13 units of the station tripped. As a result, power supply in many cities and towns of upper Sindh, Balochistan and in some parts of Punjab, was cut off.

"About seven of the 13 units, which produced 440 megawatts of electricity, were restored," said an official from Guddu Thermal Power Station. "Another unit, which has the capacity of 130 megawatts, will be added to national grid by Saturday evening."

After the fault in the station, Sepco officials suspended power supply to various feeders stating the fault as the reason. They claimed that the National Power Control, Islamabad, is responsible for the unscheduled load-shedding since it often cuts power supply to upper Sindh in the afternoons and late at night.




"The staff employed at the power dispatch centre in Sukkur don't know the actual reason for the power cuts themselves because they are not told by the grid stations," complained a resident of Sukkur, Zahoor Memon. "They keep their phones engaged so that they don't have to respond to consumers calling to inquire about the outages."

The chief engineer at Guddu Thermal Power Station, Rukhsar Ahmed Qureshi, told The Express Tribune that the fault at the station was still being investigated.

"There are 13 units in the power stations but we cannot put all of them in operation," he added. "Nine to 10 units usually operate at one time while the rest are kept closed for maintenance and due to gas shortages." Engineer Qureshi refused to tell how much electricity would be produced if all 13 units were used.

Published in The Express Tribune, May 26th, 2013.
COMMENTS (1)
Comments are moderated and generally will be posted if they are on-topic and not abusive.
For more information, please see our Comments FAQ