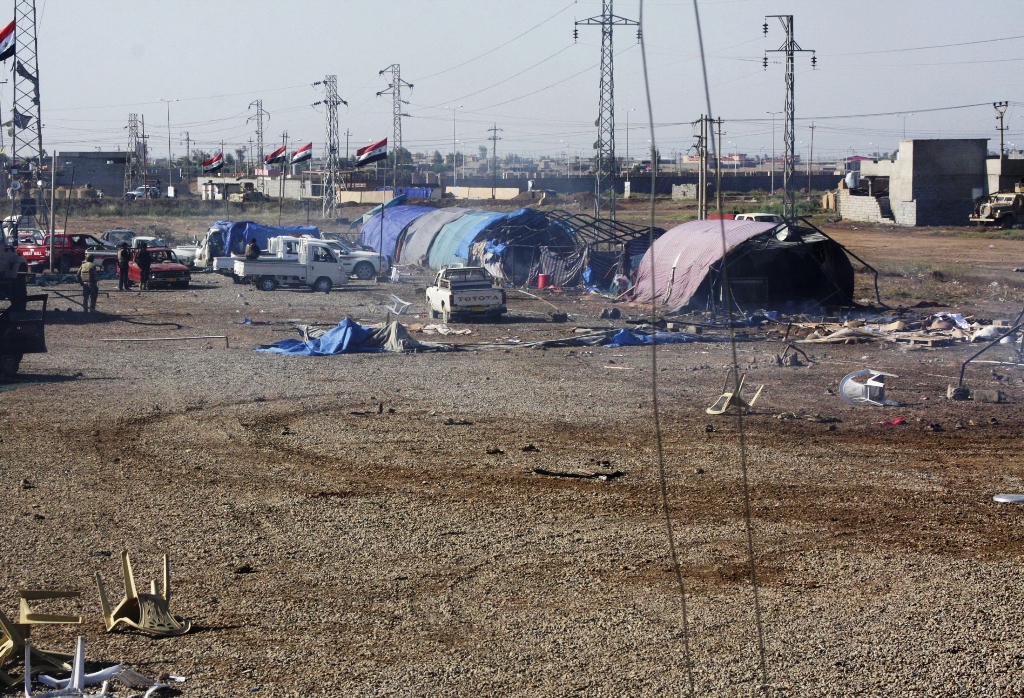 ---
WASHINGTON: US Vice President Joe Biden called Iraq's Prime Minister Nuri al Maliki Friday amid anxiety over a rash of bombings and violence in the country and the situation in Syria, the White House said.

"The vice president expressed concern about the security situation in Iraq and pledged continued US support for Iraq in its fight against terrorism," said a statement from Biden's office.

A wave of bombings and attacks across Iraq has killed 420 people so far this month and has sparked fears of a return to widespread sectarian violence.

Biden also raised the importance of Maliki reaching out to leaders across the political spectrum, the White House said, and both men stressed the need for a negotiated settlement to end Syria's vicious civil war.

Washington has been piling pressure on Iraq to step up searches of Iranian flights routed over its territory heading for Syria.

US Secretary of State John Kerry had previously publicly accused Iraq of turning a blind eye to what Washington says are Iranian military shipments to the regime of Syrian President Bashar al Assad.

On Thursday, Biden called Iraqi Kurdish leader Massud Barzani and Iraqi Council of Representatives speaker Osama Nujayfi.

Biden told Barzani that he commended a decision by Kurdish ministers and members of parliament to end a boycott and return to work in Baghdad.

Speaking to Nujayfi, a Sunni leader who has been at odds with Maliki, Biden "expressed concern about the security situation in Iraq, stressing the need for all of Iraq's political leadership to unequivocally renounce violence and seek to marginalise extremists," a statement said.

Biden managed the political side of the US withdrawal from Iraq and maintains contacts with the leaders of various factions in the country's fractious political system.

Violence in Iraq has fallen from its peak in 2006 and 2007 but attacks are still common, killing more than 200 people in each of the first five months of this year, according to AFP figures.
COMMENTS (1)
Comments are moderated and generally will be posted if they are on-topic and not abusive.
For more information, please see our Comments FAQ