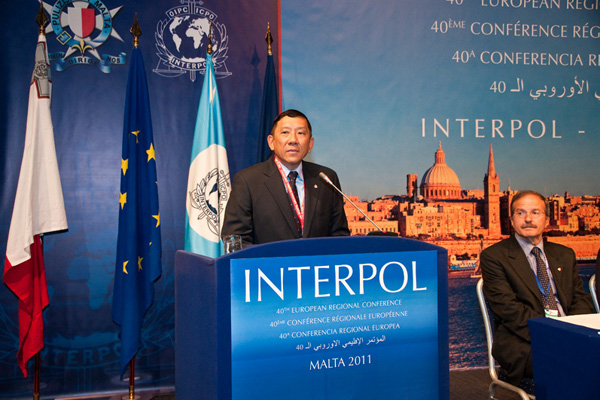 ---
ISLAMABAD:



The British embassy in Bosnia is said to be providing legal help to an influential Pakistani fugitive wanted by the National Accountability Bureau (NAB), to wriggle him out of his current trouble.




Corruption suspect and former chairman of Water and Power Development Authority Lt Gen (retd) Zahid Ali Akbar was detained by Interpol earlier this month at the request of NAB. The retired general is now being provided consular services by the UK embassy there, sources in the corruption watchdog say.

The UK embassy in Bosnia is assisting Akbar, who is wanted by NAB for owning assets worth Rs268 million, much beyond his known sources of income, with legal aid in order to get him deported to the UK, sources in NAB told The Express Tribune. "His deportation to UK will save him from extradition to Pakistan where he is facing corruption charges," said a NAB official requesting anonymity.

The former WAPDA chief, who is a dual national and also holds the citizenship of UK, was accused of owning assets beyond his means to the tune of Rs267.61 million during his tenure besides inflicting heavy losses to the public exchequer by his alleged corruption.

The ex-military man and head of the water and power authority evaded arrest by NAB and fled abroad. After three months of investigation NAB officials traced him to Bosnia where he was detained by Bosnian authorities with the help of Interpol on May 9.

Sources revealed that through interior ministry NAB has sent an extradition paper to Bosnian authorities requesting them to deport Akbar to Pakistan. The Pakistani government has requested its Bosnian counterpart to extend Akbar's detention period from 18 to 40 days so that suitable arrangements can be made.

The NAB official said the UK embassy in Bosnia came into action after Akbar's wife recently arrived in Bosnia to his aid. "She has also launched a media campaign in Bosnia to prove her husband's innocence and gain sympathies of local and British authorities," the official added.

NAB authorities fear they might lose Akbar's custody if he is deported to UK and not to Pakistan. Authorities feel that getting him deported from the UK would be a tougher job as he is also a UK national.

A corruption reference against Akbar was filed by NAB in the Accountability Court in July 2006. After his escape, the court declared the former WAPDA chief as proclaimed offender in 2007. Since then, he has been on the run.

Speaking on the matter with The Express Tribune, Foreign and Commonwealth Office Spokesperson said that they were aware of the arrest, adding, "We are providing consular assistance to the British national in Bosnia and Herzegovina on 6 May 2013"

Published in The Express Tribune, May 23rd, 2013.
COMMENTS (8)
Comments are moderated and generally will be posted if they are on-topic and not abusive.
For more information, please see our Comments FAQ