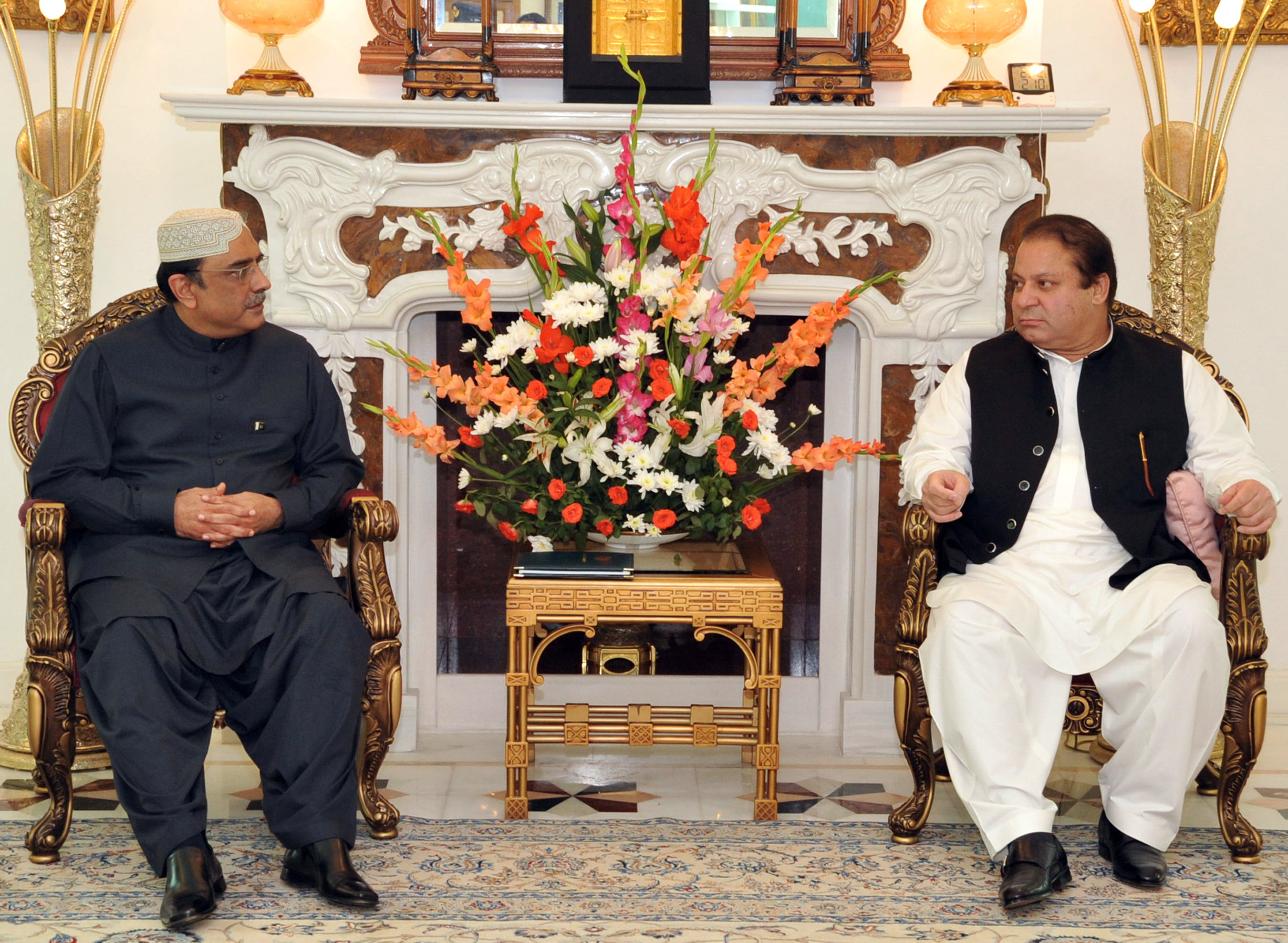 ---
ISLAMABAD: Pakistan Muslim League-Nawaz (PML-N) Chief Nawaz Sharif had a one-on-one meeting with President Asif Ali Zardari on Wednesday, Express News reported.

The two Pakistani politicians met during a luncheon organised for the Chinese prime minister at the President House in Islamabad, where they discussed the overall political situation of the country.

An understanding could be seen between the two, when Zardari congratulated Sharif for securing a heavy mandate in the 2013 general elections and gave his best wishes to the new government.

He also offered his services to solve the problems faced by the new government and promised Sharif that he will continue to co-operate with the new government.