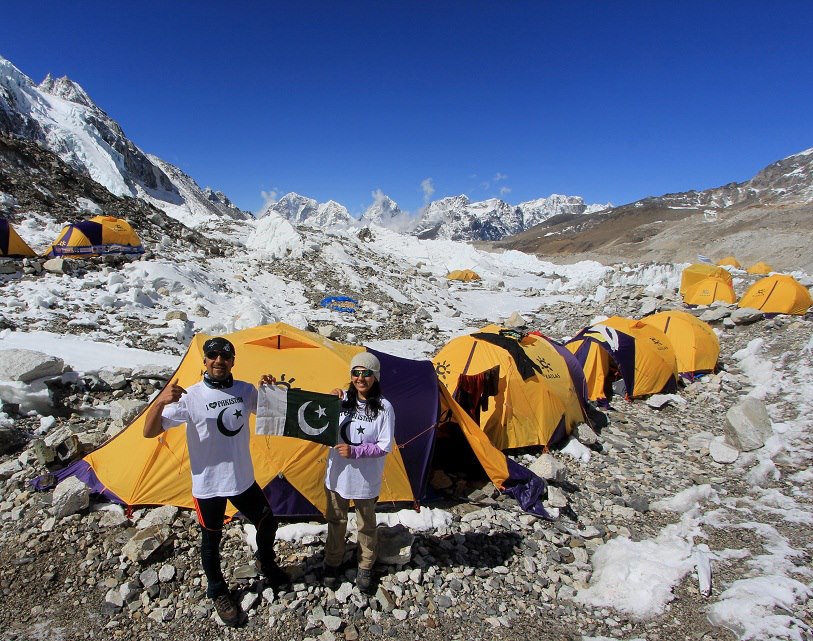 ---
ISLAMABAD: President Asif Ali Zardari congratulated Pakistani woman mountaineer Samina Baig and her brother Mirza Ali on climbing the world's highest peak at Mount Everest.

In a message of felicitation, the President lauded the will and determination of Samina Baig and said that she has made the nation proud. According to President Zardari, Samina Baig has earned laurels for the country by becoming the first Pakistani women to scale Mount Everest, the world's highest mountain with a peak at 8,848 meters.

He said that the whole nation was proud of the young lady mountaineer for her historic achievement and for introducing Pakistani women as a symbol of talent and great potential.

Congratulating the women of the country and the entire nation on the achievement, the President expressed confidence that the young Samina Baig will be followed as role model by women of the country and her gigantic achievement will ignite zeal in women folk of Pakistan.

While paying glowing tribute to the two young Pakistani mountaineers from Gilgit Baltistan, 21 year-old Samina Baig and 29 year-old Mirza Ali, the President termed the youth a great future asset of the country.

He affirmed faith in the country and said that Pakistan is a talented nation with all the potential to rise in every field of life.

He urged for the proper grooming and guiding of the talent of Pakistanis especially the youth and women of the county to maximize its true potential.

The President expressed hope that both Samina Baig and her brother Mirza Ali would continue to work hard and keep the flag of the country flying high in the world of mountaineering.
COMMENTS (7)
Comments are moderated and generally will be posted if they are on-topic and not abusive.
For more information, please see our Comments FAQ