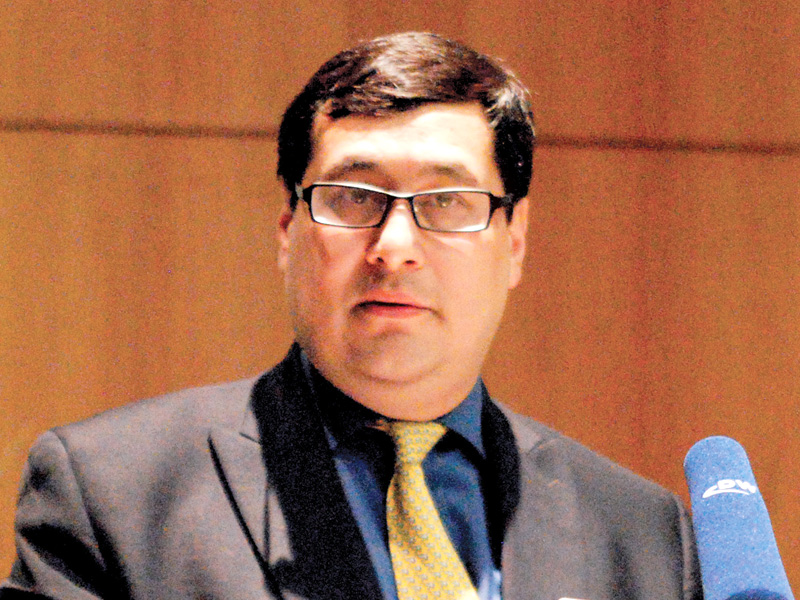 ---
LAHORE: After almost 2 years in office, Dr Adil Najam announced his decision to step down as the vice chancellor of the Lahore University of Management Sciences in an official email sent to the LUMS community.

The unexpected decision was made public through an update on the university's official website on Thursday. The website also carries brief details of the decision along with the content of the mail. Dr Najam will be stepping down from his designation at the end of the academic year, on June 30 this year.

Dr Najam explained that it was 'time to move on'.


Thank you, #LUMS. Its time to move on. http://t.co/PFDKTIAlFa

— Adil Najam (@AdilNajam) May 16, 2013


Having joined as vice chancellor in 2011, he said he missed the ability to give more time to teaching and research – both of which he defines as his first love. The email also mentioned his desire to dedicate more time to his family.

Describing it as 'not an easy decision to make', the 500 word long emotional mail thanked the LUMS community for their support and encouragement. He went on to add that the experience was one of the most 'rewarding and meaningful' for him.

Under Dr Najam the university has announced the establishment of the fourth school, School of Law in addition to the three schools at LUMS, that of business, humanities and social sciences and sciences and engineering.

Despite his resignation, he will lead the LUMS 2013 convocation, scheduled for June 22, as the university's vice chancellor.

Pro-chancellor of LUMS Syed Babar Ali has commended the efforts by Dr Najam during his tenure at LUMS.
COMMENTS (15)
Comments are moderated and generally will be posted if they are on-topic and not abusive.
For more information, please see our Comments FAQ