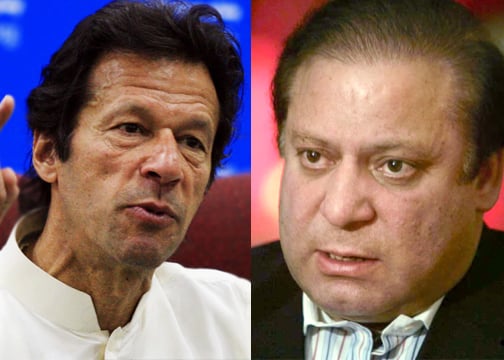 ---
Pakistan Muslim League-Nawaz leader Nawaz Sharif, upon visiting Pakistan Tehreek-e-Insaf chief Imran Khan at the hospital, stated that once Imran recovers, the two will play a "friendly match," Express News reported on Tuesday.

Nawaz, while addressing reporters outside Shaukat Khanum hospital, further stated that the two party leaders have reconciled their differences and intend to work together to rid Pakistan of its problems.

The PML-N chief also expressed that he was glad Imran was making a speedy recovery.

When asked about his plans for governing Khyber-Pakhtunkhwa, Nawaz stated that he intends to respect the PTI mandate. "We must learn to respect the mandate of others."

Asked whether the PTI chief had congratulated Nawaz on his emphatic election victory, the PML-N chief responded in the affirmative.

"He [Imran] did congratulate me [on winning elections].  I also congratulated him [Imran] on winning in K-P".

The PML-N leader also reiterated his objective to maintain cordial relations with the United States, along with many other countries.
COMMENTS (68)
Comments are moderated and generally will be posted if they are on-topic and not abusive.
For more information, please see our Comments FAQ