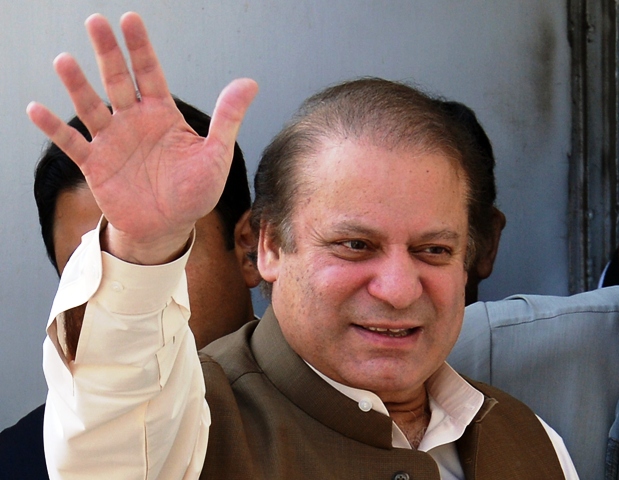 ---
LAHORE: Former prime minister Nawaz Sharif, the frontrunner in Pakistan's landmark election, cast his ballot on Saturday and said he was confident of victory.

"It was my desire and it is my dream which I see today being fulfilled. Parliament completed five years and now people are electing another parliament for the next five years," Sharif told reporters after casting his vote in Lahore.

The vote marks the first time that an elected civilian administration has completed a full term and handed power to another through the ballot box in a country where there have been three military coups and four military rulers.

"My prayer is that the outcome of this election should be good for this country. On whomever Allah bestows victory, I hope he will be able to deliver," said Sharif, a badge depicting his election emblem, a tiger, pinned to his waistcoat.

Bidding for an historic third term as leader of the centre-right Pakistan Muslim League-N (PML-N) party, Sharif said he was "confident that tonight we will start receiving good news from across the country".

"Muslim League-N has brought change in the lives of people in the past and PML-N is the only party which has an agenda for the future," he said.
COMMENTS (3)
Comments are moderated and generally will be posted if they are on-topic and not abusive.
For more information, please see our Comments FAQ