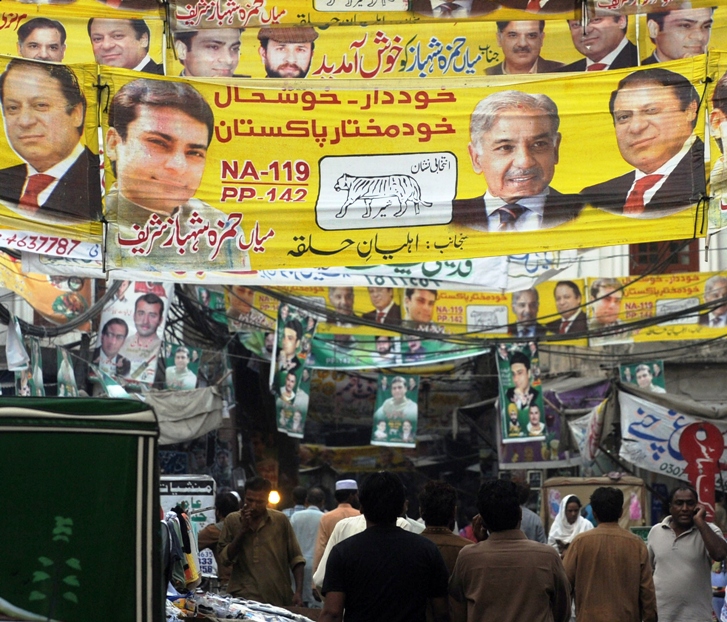 ---
KARACHI: The Pakistan Muslim League – Nawaz (PML-N) said that it will not accept the election results if rigging continues.

PML-N's NA-251 candidate Nehal Hashmi, speaking at a press conference at Karachi Press Club, said that the elections in Karachi were not being held in a free and fair elections. He said that presiding officers were threatened to not show up on their duties.

"I want to ask: where is the army or Rangers? In most polling stations, fake votes are being cast while the voters are not being allowed to enter," he said.

PML-N's PS-119 candidate Ali Akbar Gujjar said that the female polling agents a stations of his constituency were kicked out and not allowed to enter.

"In 2008, things were the same, and elections are being hijacked today as well. I request the chief justice to take notice."

Gujjar also announced of withdrawing his candidacy in protest.