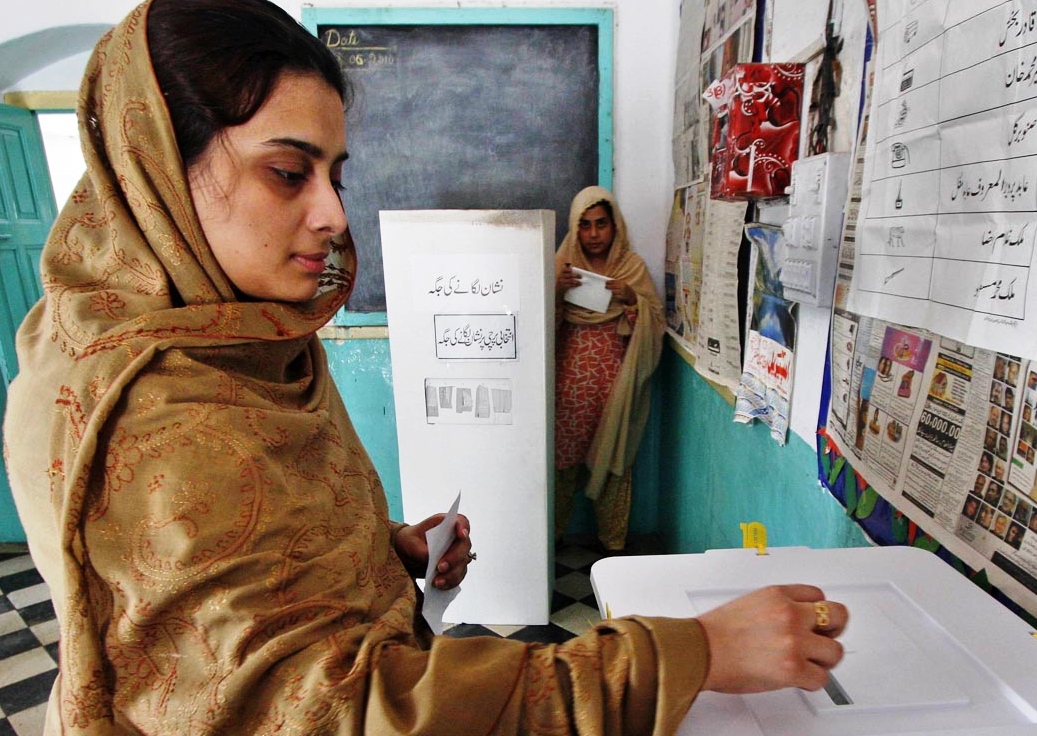 ---
ISLAMABAD:



With the election fever at an all-time high, a documentary on women's participation in the process brought something new to the table on Friday. Screened at the Nomad gallery, the documentary is a joint venture of the gallery with UN Women.




Nageen Hyat, the producer and director of the documentary, said the concept took over three decades to evolve. "I have been a rights activist for 30 years. This documentary encompasses experiences of those including myself, who have struggled to create awareness with a progressive and liberal approach," she said.




The questions posed to women's rights activists and civil society, have drawn candid feedback, she added. Prominent faces at the event included poet and activist Kishwar Naheed and Women Action Forum (WAF) members including Nasreen Azhar and Khalida Babri.

The opening scene features a poignant painting of a girls' school in Waziristan by Azhar Hafeez. The film then moves on to diverse personalities expressing their opinions on the role of women in elections and the challenges expected in the process of voting.

"Security for women is a key issue since this year the provision of transport has been banned, many women in far- flung and rural areas are going to face immense problems," said Azhar.




Others shared personal experiences of working in rural areas. "In Balochistan, women have become bold and even though security risks persist, they are more willing to step out of their homes," Babri said.

On the other hand, another activist Samina Imtiaz was quick to point an understated dilemma. "In the Pashtun culture, you have to go door-to-door to encourage women. With the parties under attack in the Khyber-Pakhtunkhwa, this was impossible hence women have almost zero motivation to vote," she said.




Naheed took a more blunt approach as she criticised a lack of political will for women's rights. "What have they (the government) done? Nothing, only made women's commission and that too without proper regulations and rules which is just hanging in the air."

However, Aurat Foundation CEO Naeem Mirza pointed out the reforms passed by the government. "Six laws were passed for women, the most important being the offence of rape was taken out of the Zina Ordinance and included in the Pakistan Penal Code," he said.

Political analyst Imtiaz Gul criticised each party's stance on women's rights. "Every party wants to portray itself as enlightened but I'm not too hopeful. The security of women is state responsibility which has failed time and again," he said. The documentary ended with a haunting prose recitation by Kishwar Naheed as the credits rolled.

Published in The Express Tribune, May 11th, 2013.